In this article, you will learn how to remove and reauthorize your Google access for the Google Classroom integration.
Where to Start
Sometimes the import of grades from Google Classroom to ioClassroom fails due to improper or corrupted authorization settings in Google Classroom. To fix this problem, try to re-authorize by following the steps below in Google: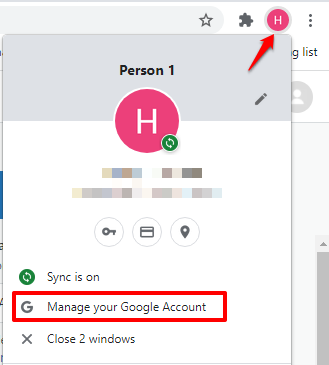 Access your Google account using the same email account that you use for Google Classroom. Log out of any other accounts that you use in Google. Click on the Google icon in the upper right corner and then click Manage your Google Account.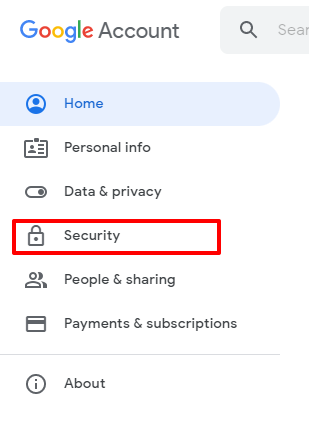 Click the Security tab on the left side of the page.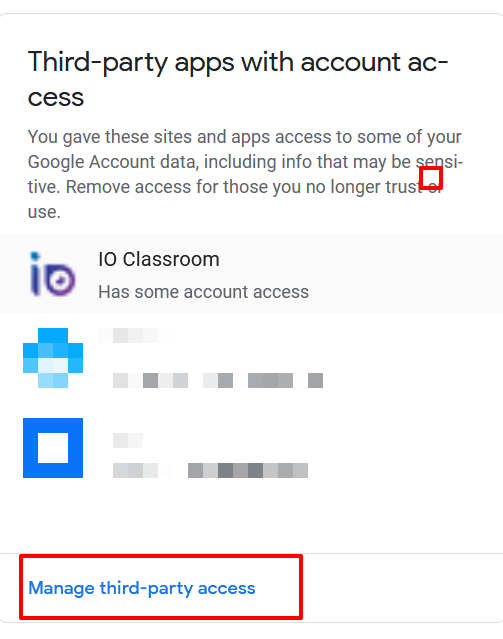 Scroll to the Third-Party Apps with Account Access section and click Manage third-party access.
WARNING! You may see "Skedula" also listed. DO NOT remove that as that controls access to your Google Drive. Instead, make sure you remove "ioClassroom" which is what controls access to Google Classroom.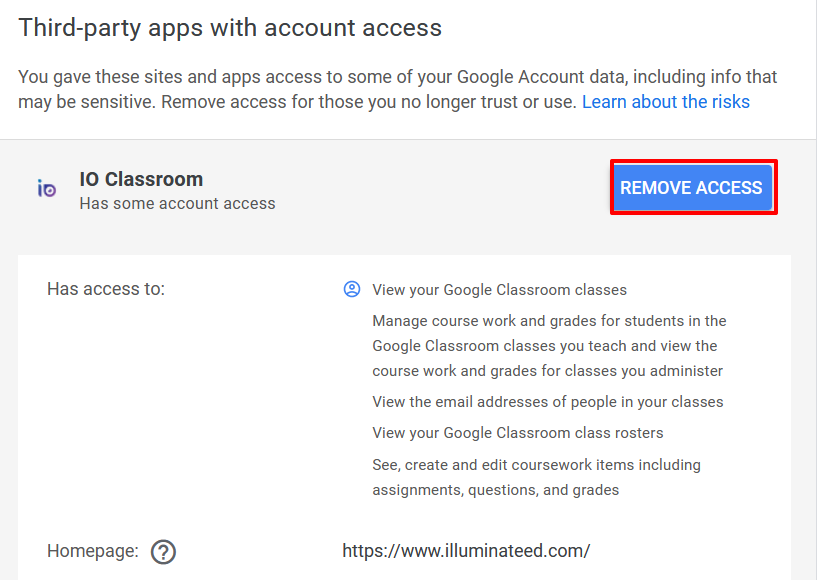 Remove access to this app by clicking Remove Access.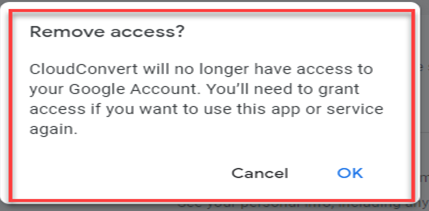 You will receive a warning message. Click OK to proceed.

Once you have removed access, you need to go back to ioClassroom and reauthorize the account. Sign into your Classroom account, select a course and open the grade book. Click on the Google Classroom icon.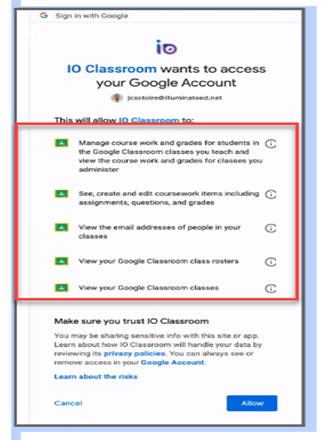 You will be brought back to the authorization screen in Google. Proceed with the authorization steps. Please refer to this article if you would like further steps on the authorization process: Google Classroom Integration Directions for Teachers (Using DOE Domain)