In this lesson, you will review how to upload student photographs into Classroom. These photographs become available when viewing the student profile or printing certain reports.
Where to Start
CAASS BASED
Retrieve the single file from CAASS containing student pictures and OSIS/ID numbers for the entire school and save as a file to a thumb drive. The student pictures must be in .jpg format.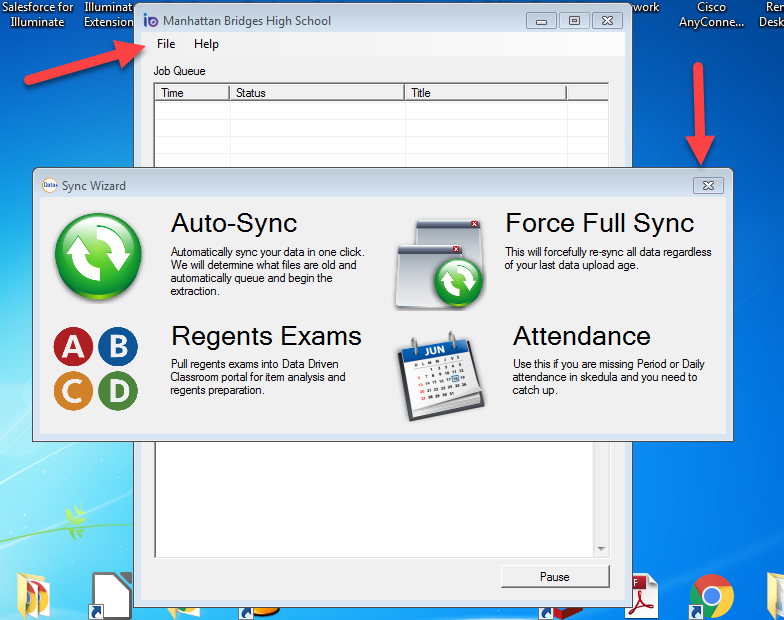 Bring the file to your Data Extractor and open the program as usual. When the extractor opens, you will see two windows, one is the sync wizard with the four buttons for the different syncs, and the other is the menu window. Close the sync window.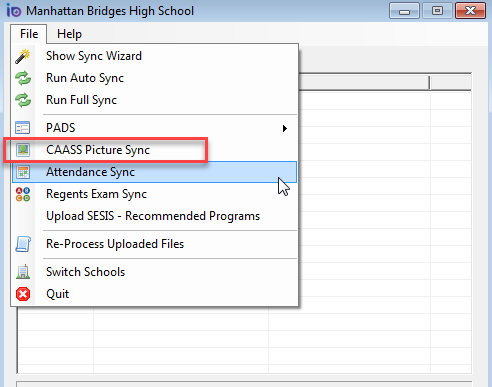 On the menu window, click the File button in the top left corner. From the options that you are given, select CAASS Picture sync, and then select upload.
You will be prompted to open the file from the thumb drive, or from your computer if you saved it as a file to one of your drives.Classroom will sync the photos to the student profiles based on the OSIS numbers from CAASS.
NON-CAASS BASED (IF YOUR SCHOOL DOES NOT USE THE CAASS SYSTEM)
Take a picture of each student in the school with a digital camera, and label each photo as the student OSIS number. The picture must be in .jpg format. Place all student photos in one folder, and save to a thumb drive or to your computer.
Follow the above steps to upload the images using the Data Extractor.