In this lesson, you will review how to upload SESIS information into Classroom via the Data Extractor. The ATS RESI IEP flag information is not always accurate and, working with our schools, we have found the appropriate SESIS file that can be uploaded into Classroom. This is not part of the regular sync (auto or full). This file should be uploaded whenever the IEP flags need to be updated.
Where to Start
DOWNLOAD THE FILE. THIS IS DONE IN THE SESIS SYSTEM AT THE NYCDOE

After logging into SESIS, click Reporting at the top of the page. Next, click Advanced Reports.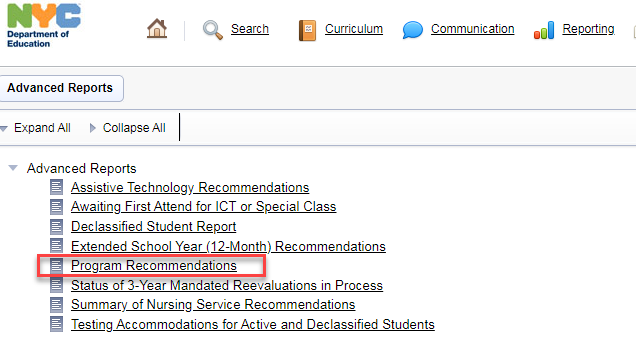 Finally, click Program Recommendations.

On the next page enter the DBN (District/Borough/School) and click View Report. Once generated, halfway down the page choose Excel from the drop down menu and click Export.
Save the report and remember the name and folder.
If the file extension is not .xls, open the file and save it as .xls.
DATA EXTRACTOR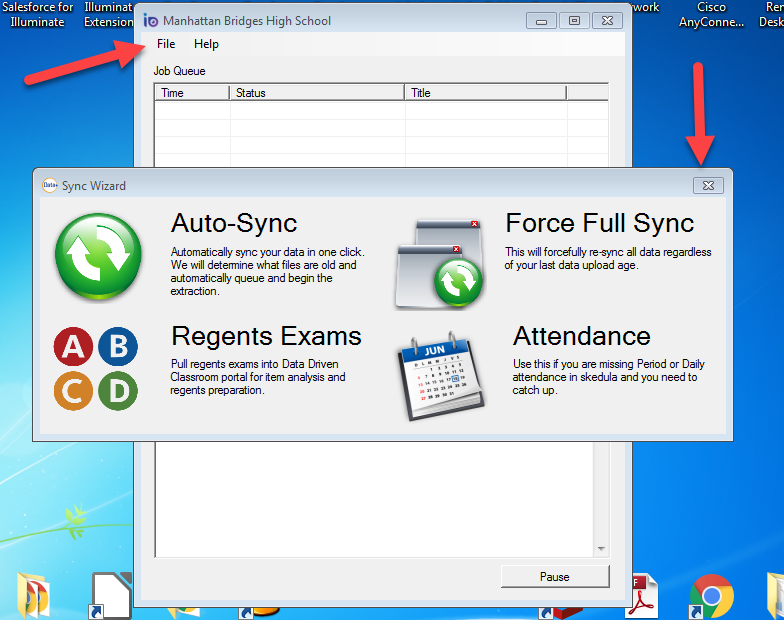 Once you have the file the next step is to use the Data Extractor. Open the Data Extractor. Click the X to close the Sync Menu, then click File.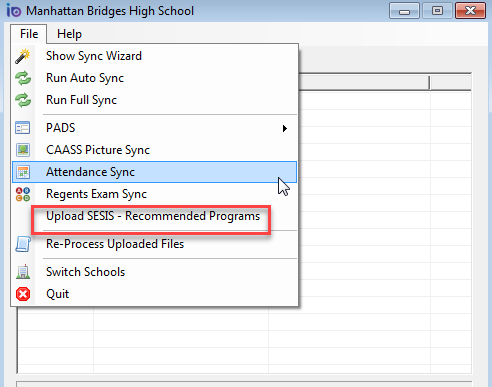 Choose Upload SESIS - Recommended Programs. Browse your computer for the SESIS file saved from the SESIS System and select the file to upload. Once the file has been uploaded, Run an Auto or Full sync to update Classroom.