Users can send bulk messages to parents in the Messenger app using a mobile device. The option is availble to users that have permission to message the entire school.
Where to Start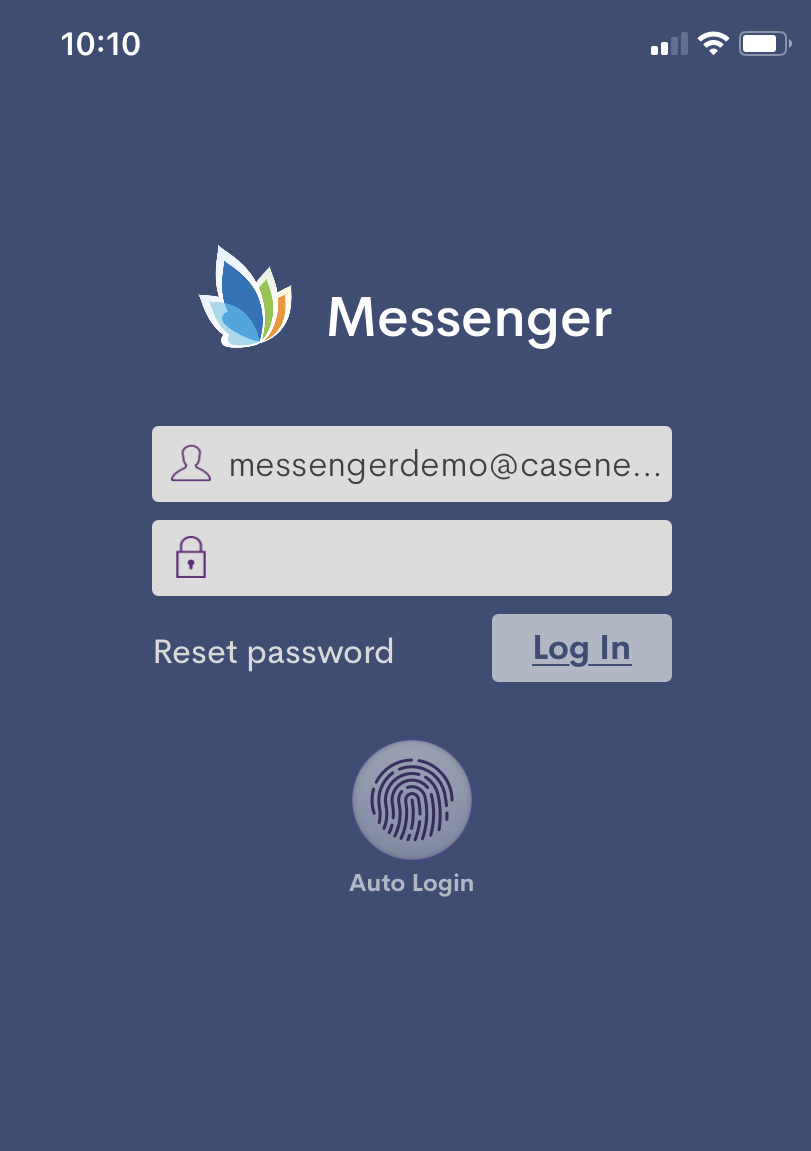 Open the IO Messenger app on your mobile device and sign in.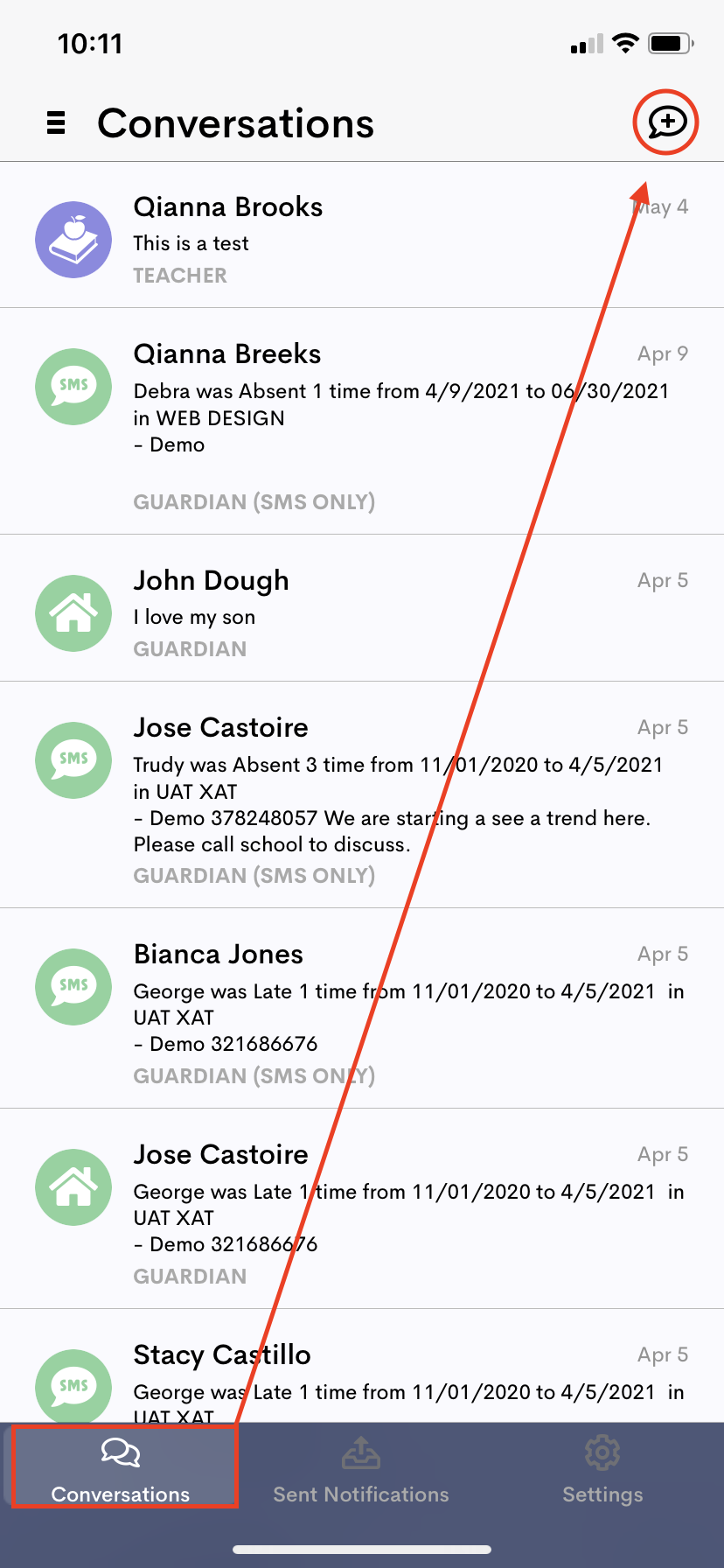 You will now be brought to Conversations tab, Shown by the red rectangle, click the speech bubble icon, shown in the red circle, to initiate notification sending.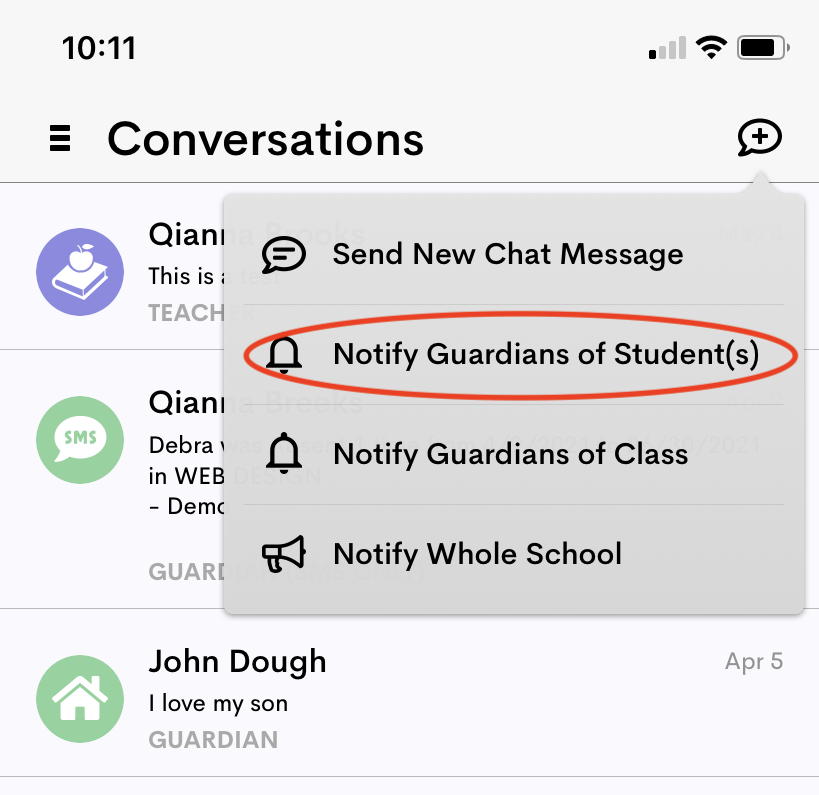 There are 2 ways to send parent/guardian notifications. You can notify parents/guardians individually or by entire courses. In this example we will tap where it says "Notify Guardians of Student(s)". This is notifying guardians individually.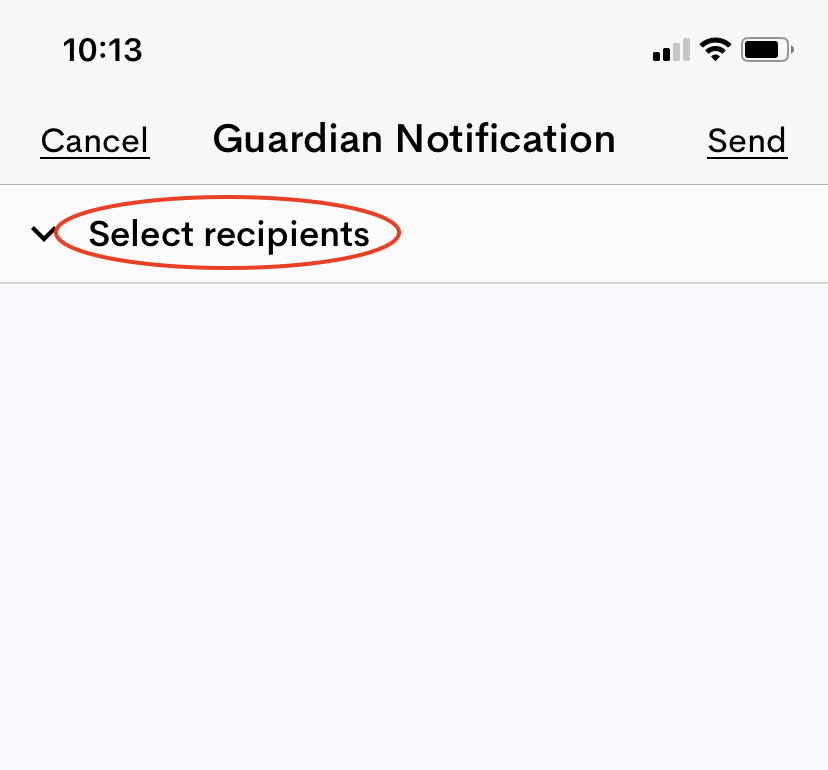 Next tap Select Recipients.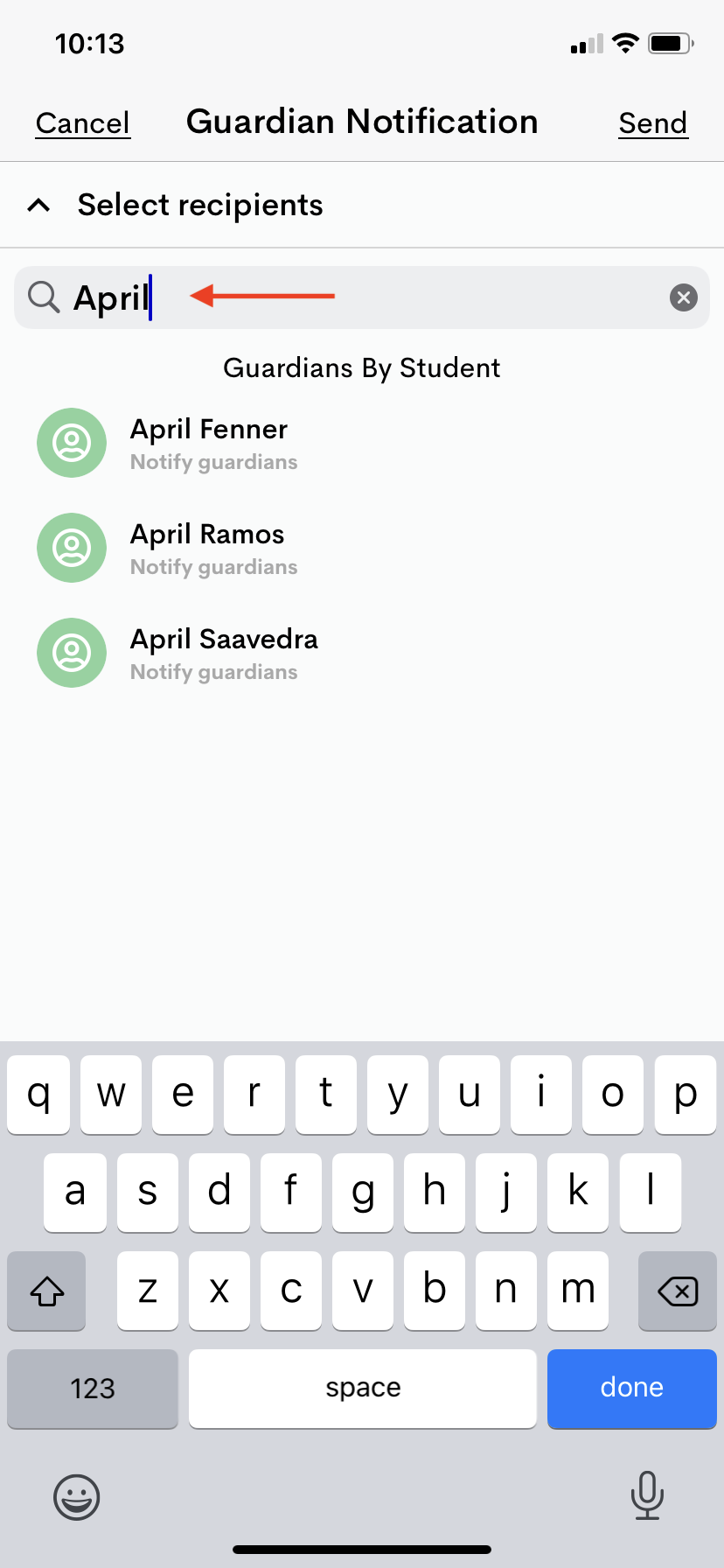 Start typing in the students name in the search bar.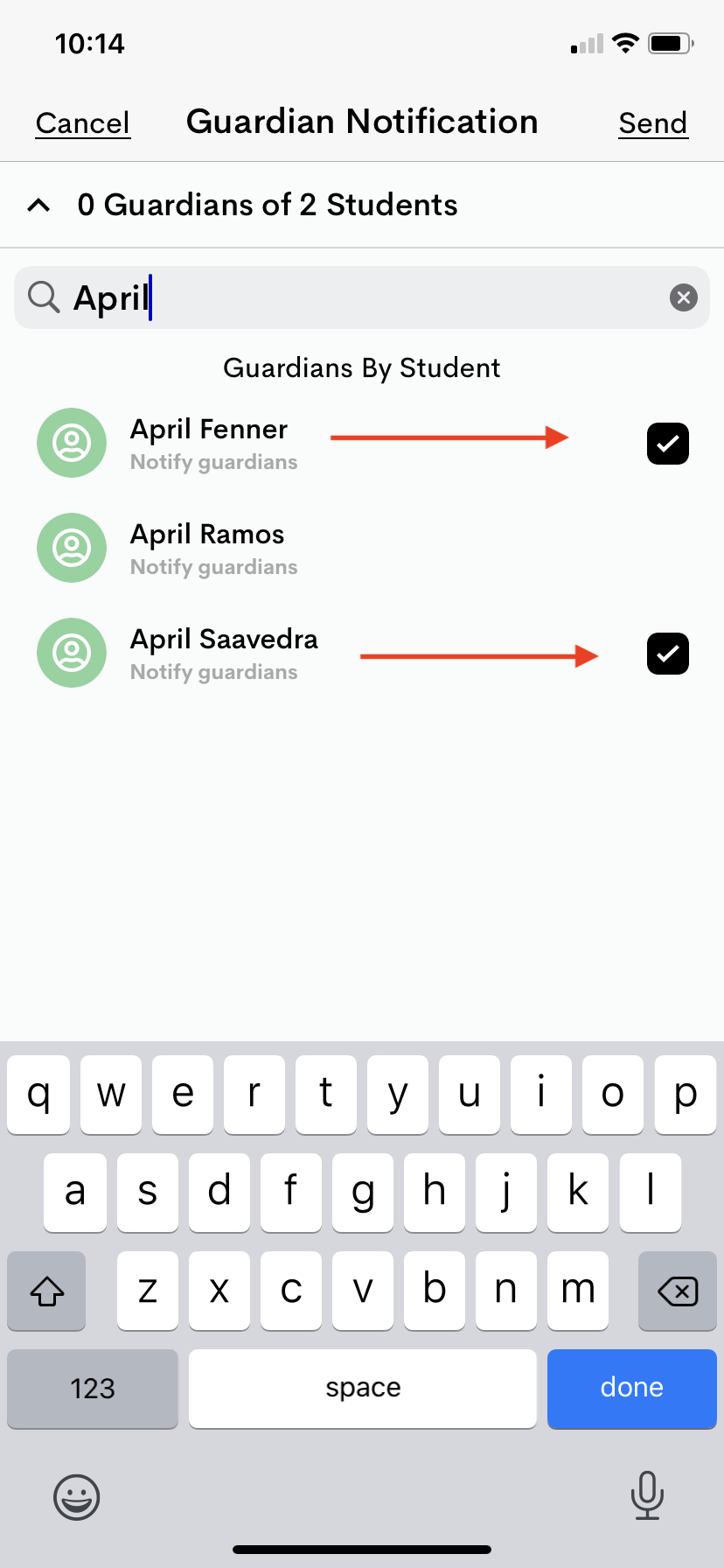 Tap the name of the student(s) that you wish to send notification to the guardians.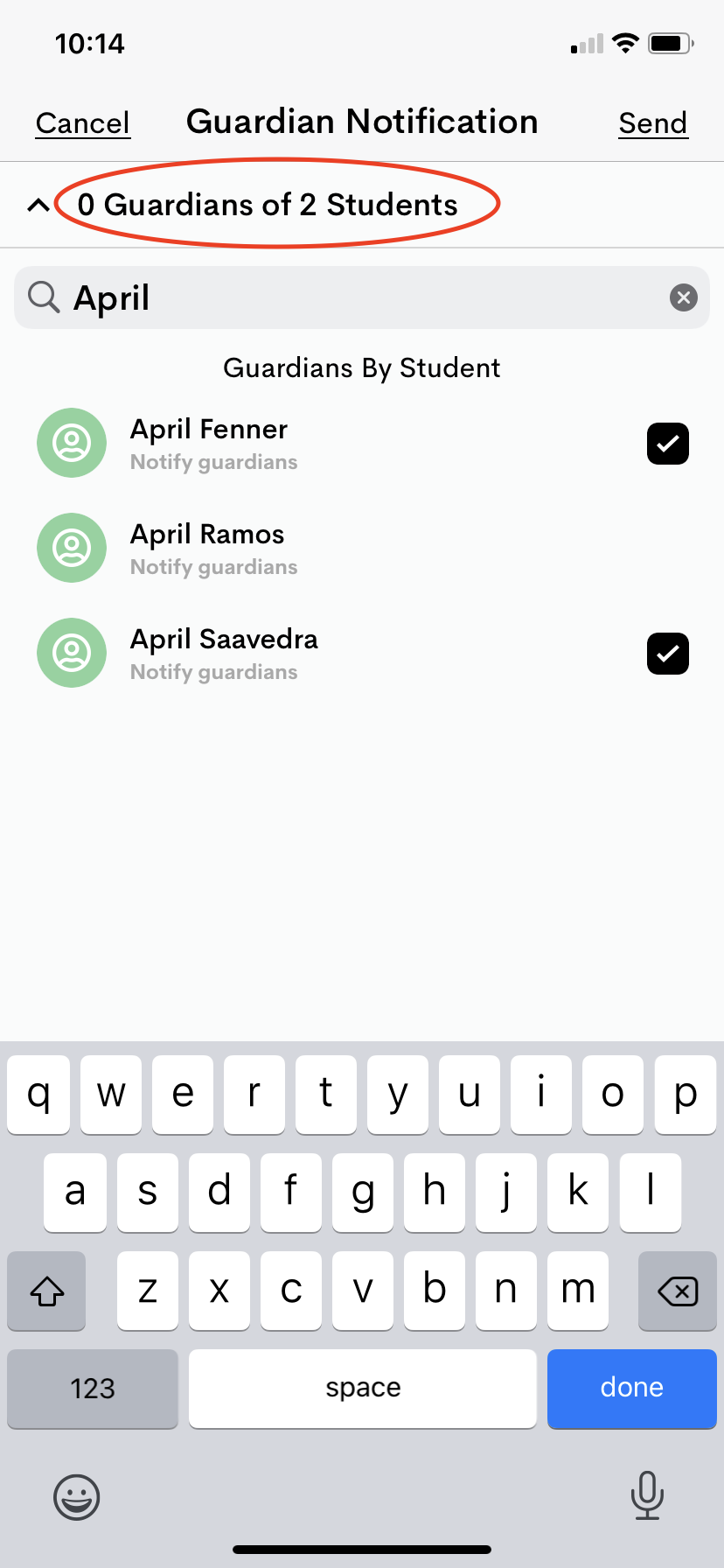 Once all students have been selected tap where it says Guardians of X students.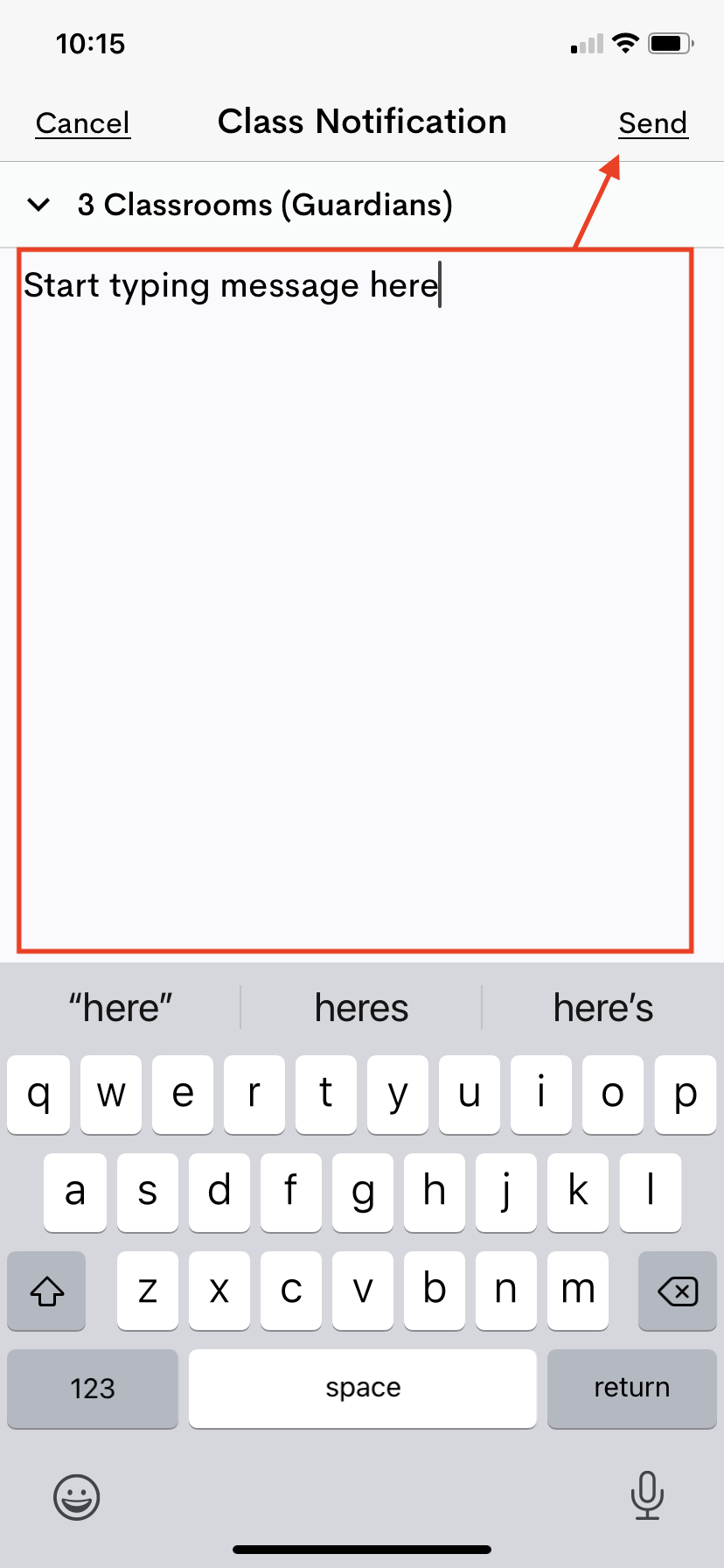 Tap send to deliver the message.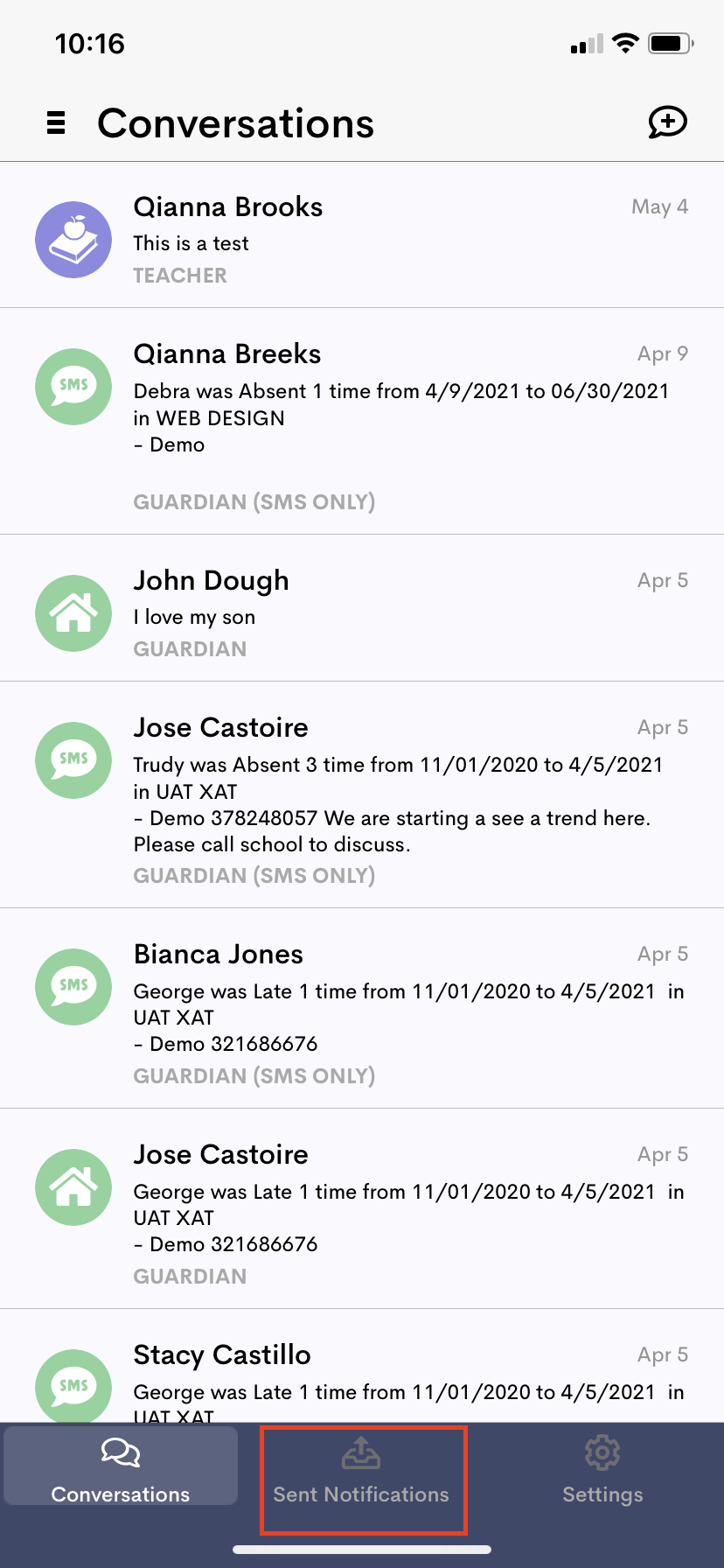 NOTE: After sending message you can confirm it was sent by tapping the Sent Notifications tab.
You can send notifications to parents or guardians for entire courses by tapping Notify Guardians of Class and then following the same procedure detailed earlier in this article.