Parents can download the Messenger iOS and Android apps on their devices. The apps feature the key areas of the website with added functionality for app notifications. When users have the app installed, SMS text messages will be replaced with app notifications.
To download the app, follow the instructions in this article How to Download the Messenger App.
Where to Start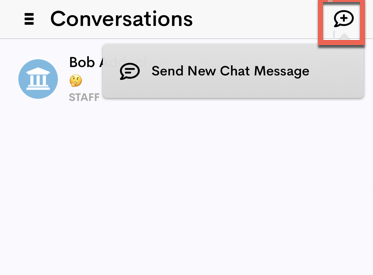 To start a new conversation tap the + at the top of the app.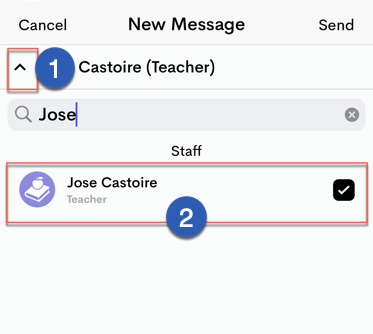 Tap the arrow to display search box. Type a name to search for a recipient.
Tap to select a recipient.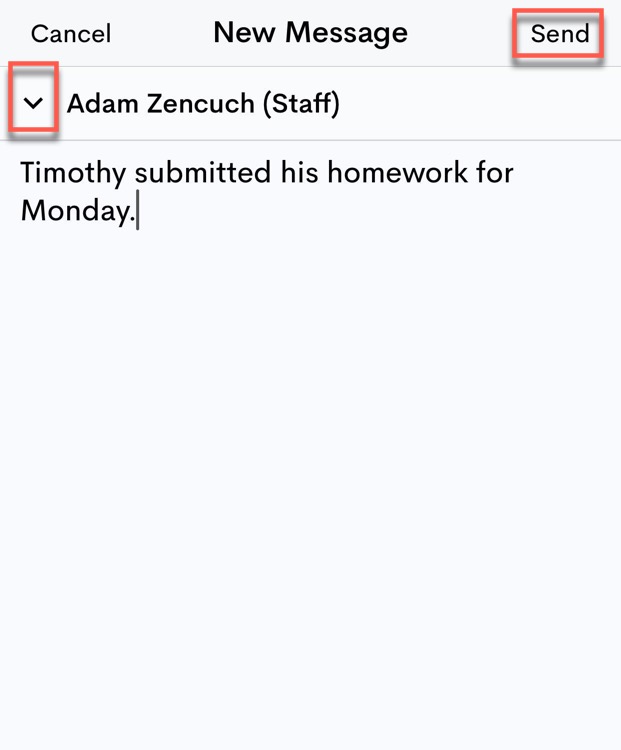 Tap the arrow to store the recipient. Enter your message then tap Send.