Schools that use Classroom created classes will need to create more classes than normal to support blended learning. The DOE has required schools to use the new Official Classes that can be found in your RACL in ATS.
Where to Start

You should have received a template from us that you must update and return to build your classes. In this file, you need to make sure that you include the new Official Class created by the DOE. The course title should include the OFC (Official Class) so that it's clear which students are in the class.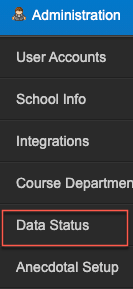 From the Data Status page, you can download the RACL file that was extracted when the extractor was run. To access this page click Administration, then Data Status.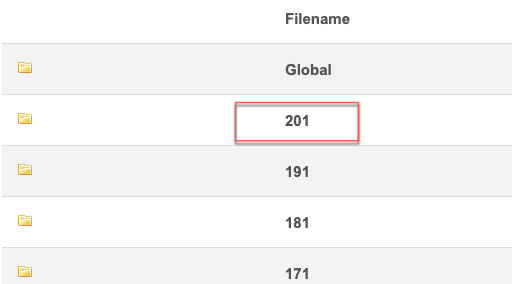 Click 201 to access the files from the school year 2020-2021.

To download the RACL click the disk icon.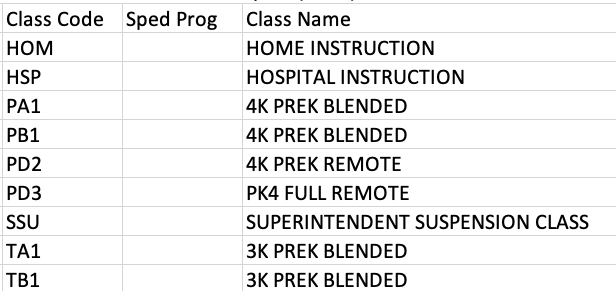 The RACL will display all of the new ATS OFC's and the name of the class. The class codes should be used to create the groups names in your classes sheet.