This article can be used by Parent Coordinators to assists students and parents with PupilPath issues relating to registration.
Where to Start
To mange PupilPath account you must first select a student. You can do this in two ways.
Click Student, then click Show Student List. From there you can scroll to select any student you have access to.
Enter the student first name, last name or ID number to filter through the list.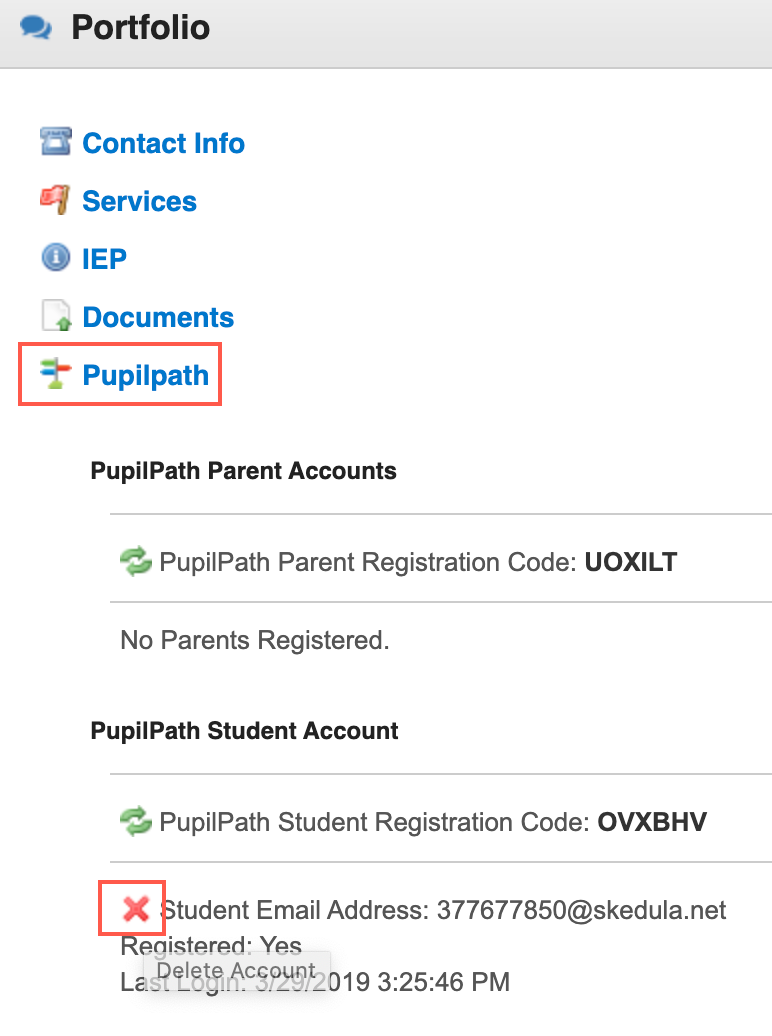 To view the Registration details click PupilPath. To delete a registration click the red X next to the registration details. Once the account is deleted the parent or student will need to register again to activate the account.

To deactivate a registration code click the green cycle icon. Unlike the original code, new codes will contain numbers and symbols.