In this lesson, you will learn how to manage registered and unregistered student accounts in PupilPath.
Where to Start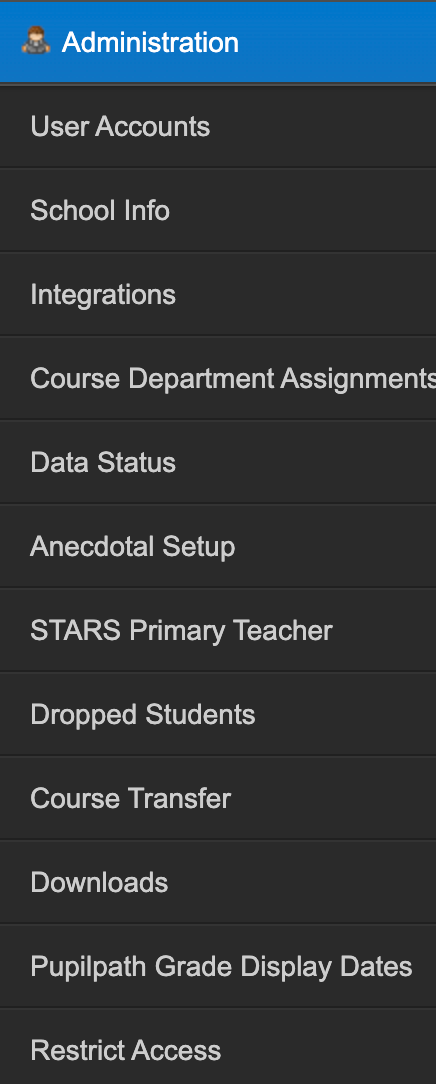 The options to manage incoming and existing students can be found under the Administration tab.
To manage existing accounts, follow these instructions here Manage Student and Parent Registration.
To manage registration for unregistered students follow the instructions here Automatically Register Unregistered Students for PupilPath.
To view a list of all registration details for the entire school review the steps here View List of Registered Parents