Once students and parents are registered for PupilPath, they can view the student schedule from the web and the app. Instructions detailing how to view the schedule on the web can be viewed here.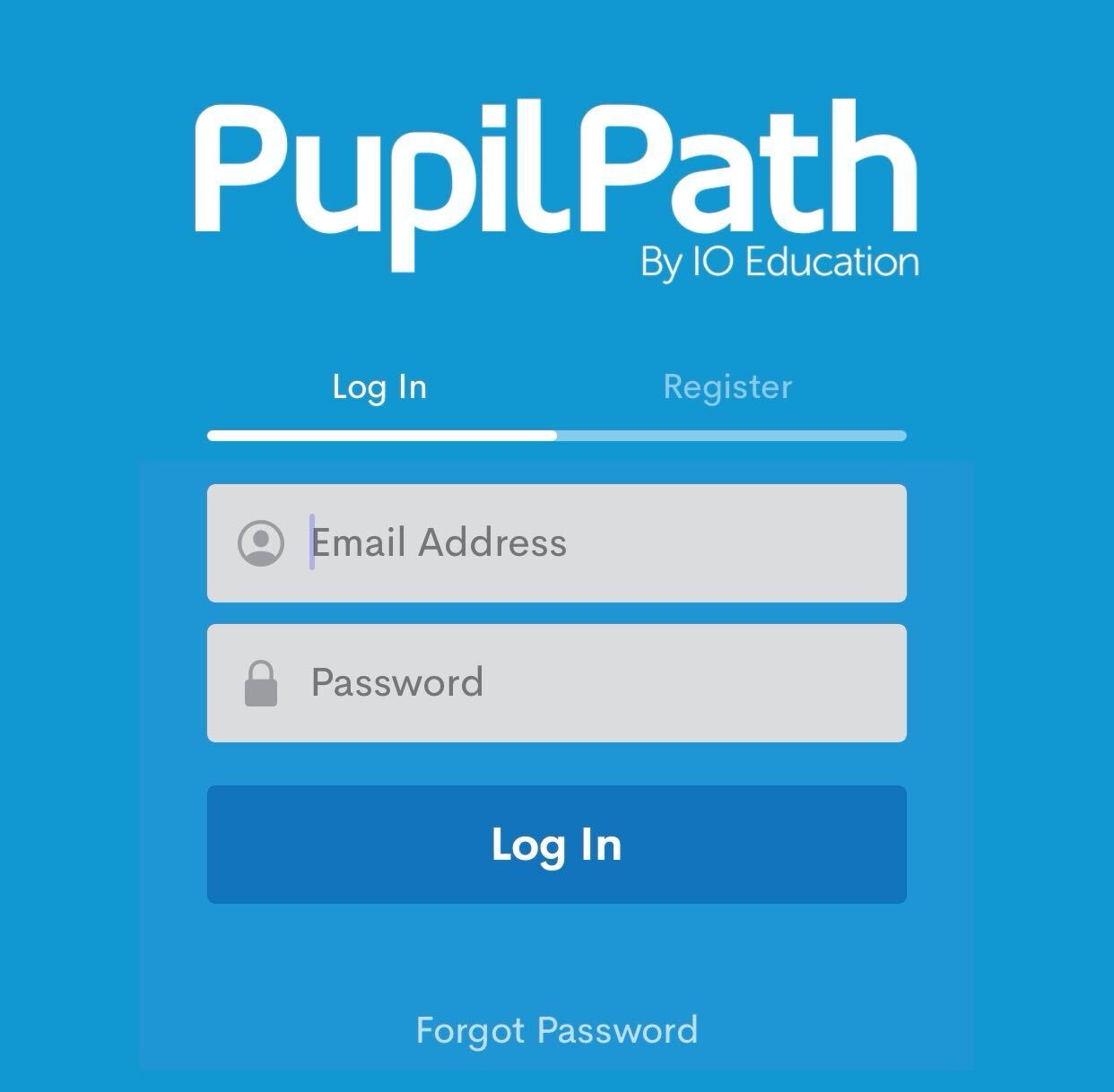 To start log into the PupilPath app.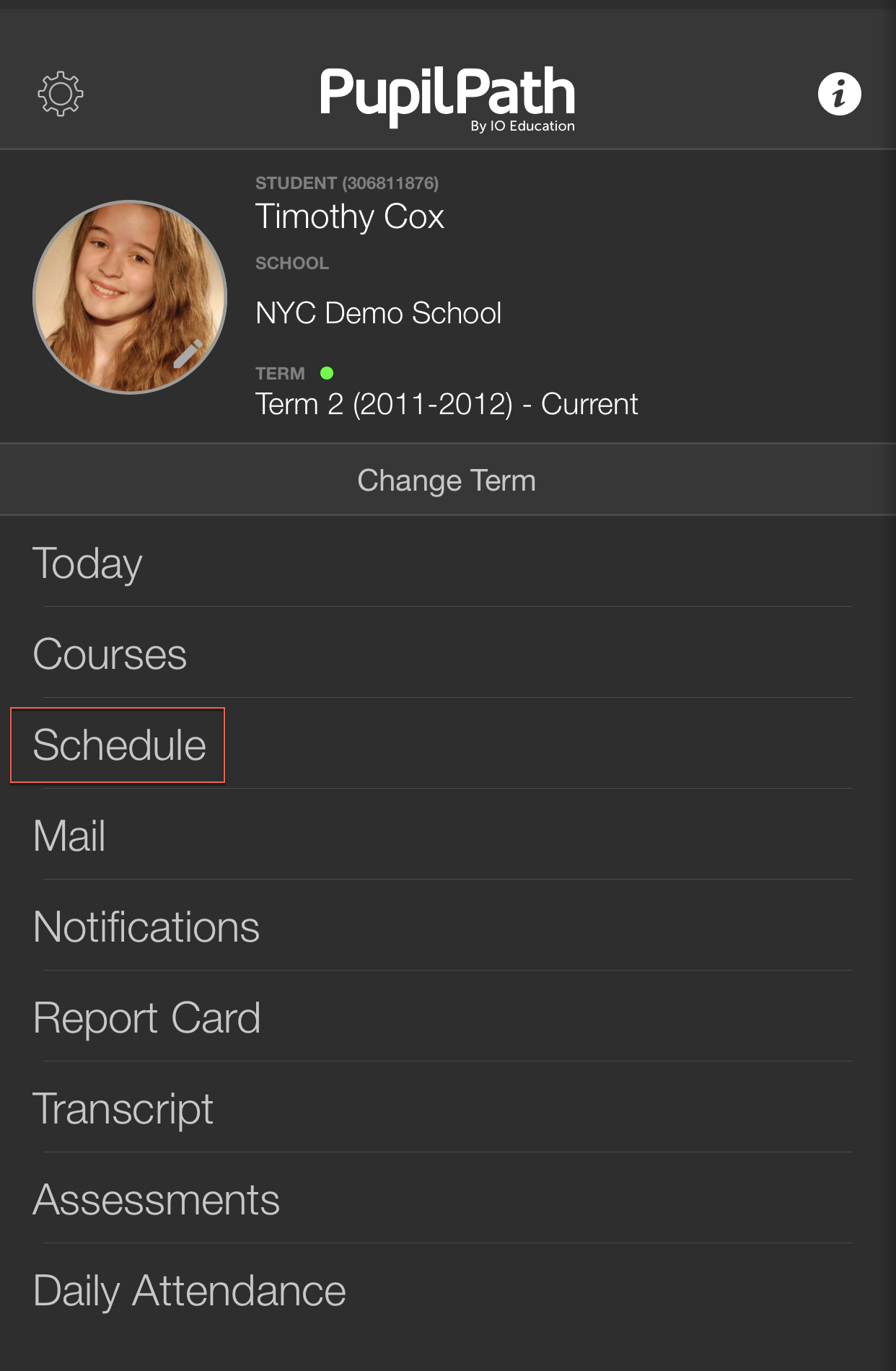 Tap Schedule from the menu options.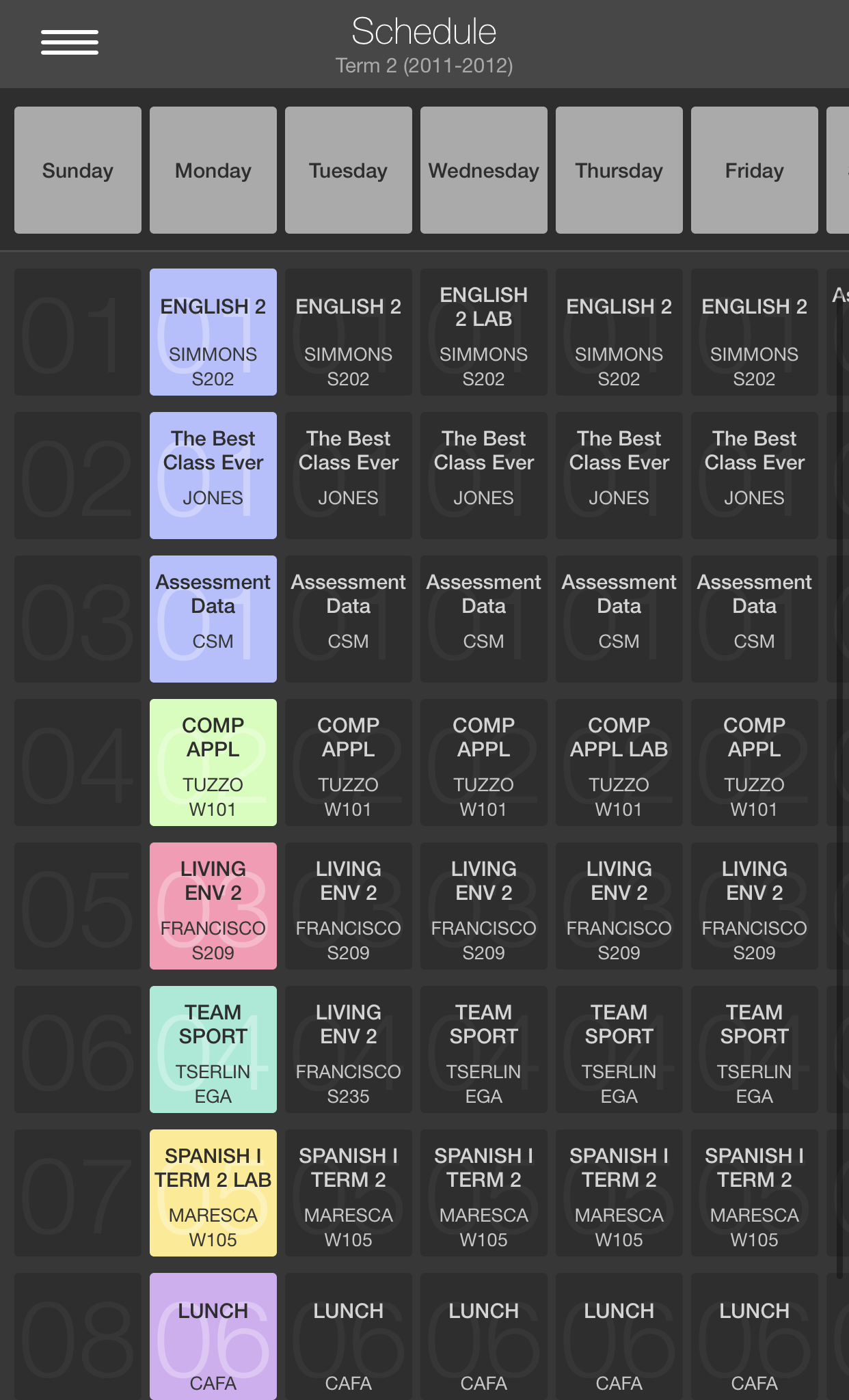 From there you can view the current student schedule for the day.