In this lesson, you will review how to view student performance in PupilPath.
Where to Start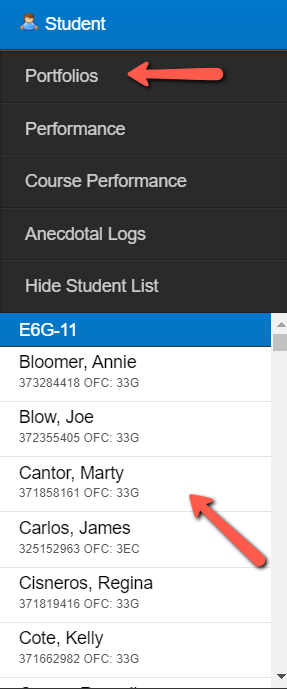 Navigate to the left panel and click Student form the menu. In the drop down menu click portfolio. A list of students will appear by class. Choose a student from the list.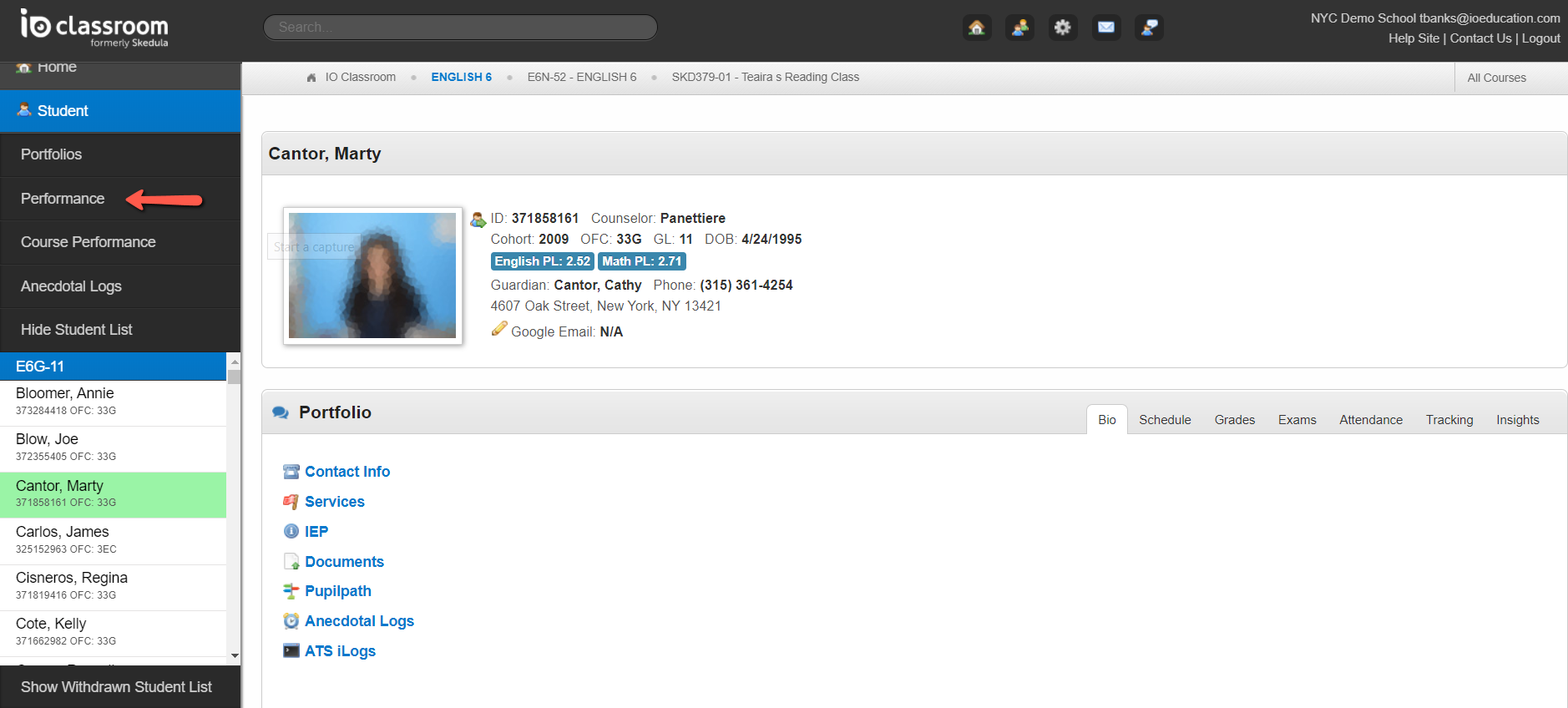 Once you choose a student, the portfolio will populate and you can choose Performance form the menu.