In this article, you will learn how to view Report Card grades on the PupilPath website.
Where to Start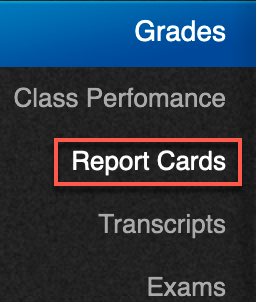 To access the report card area click Grades, then Report Cards.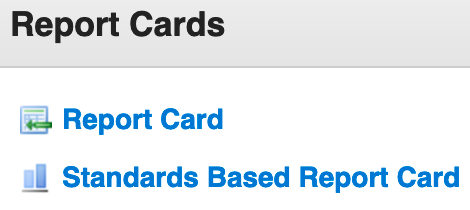 There are two report card options. Your school will tell you which report card type they are using.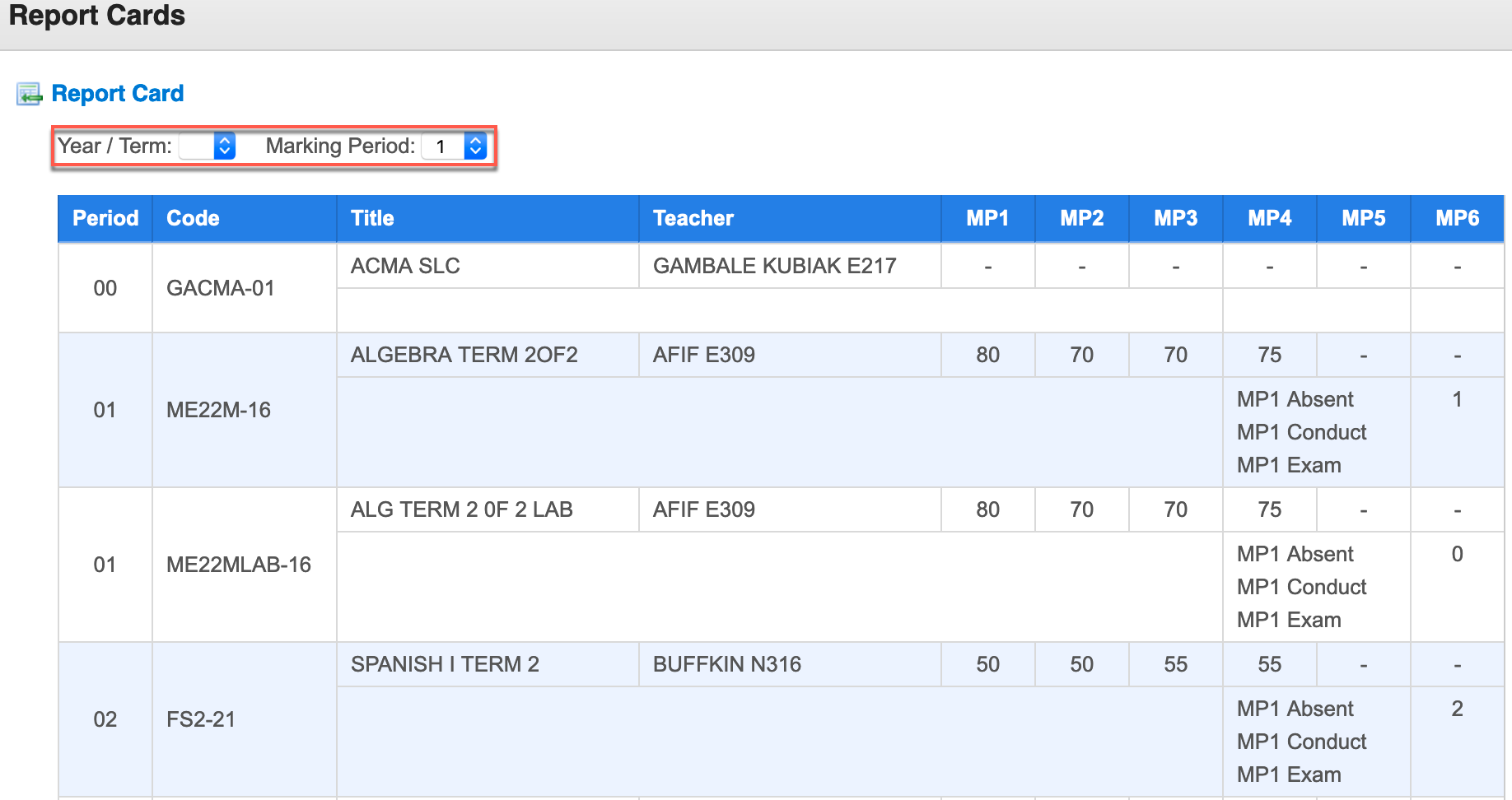 The Report Card page displays the numerical grade for each class. You can change the term and marking periods at the top of the chart.

The Standard Based Report Card can display grades for the class and standards linked to the class. Depending on your school's grading policy, you may see numeric and/or letter grades.