In this article, you will learn how to attach standards set by the administration to your courses.
Note: This step can only be done if standards have already been moved into your course standards tree by your school's administrator.
Where to Start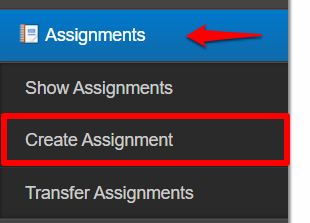 On your sidebar go to Assignments and click Create Assignment.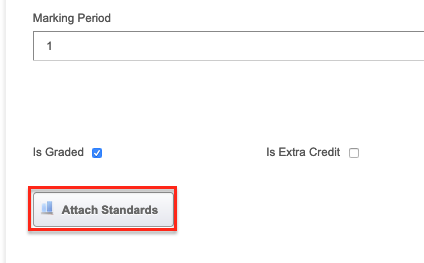 When on the Create New Assignment page click the Attach Standards button.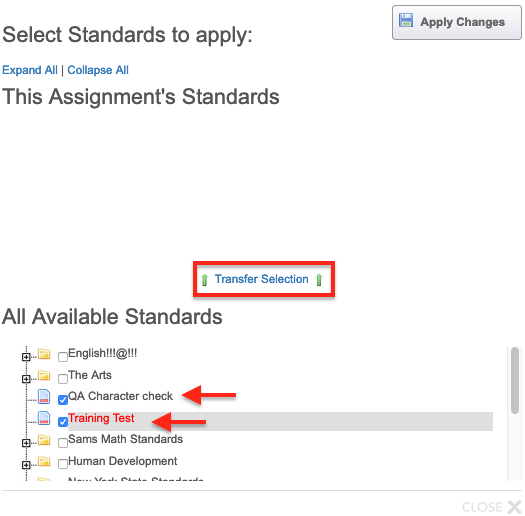 On the pop-up menu click the check box for the standards that you wish to use and then click the Transfer Selection button.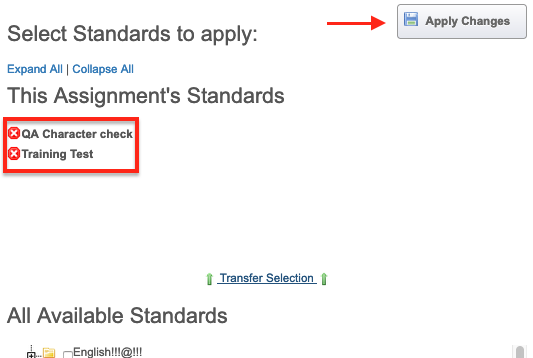 You will now see the standards that you chose at the top half of the pop-up menu. Click the Apply Changes button to complete the task.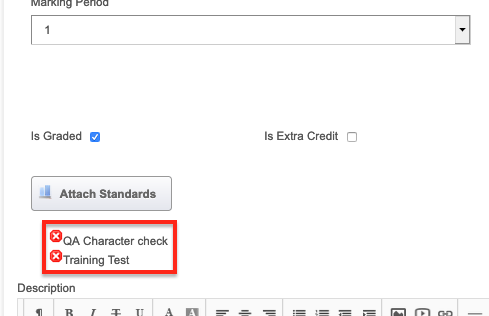 You will now be brought back to the Create New Assignment page with the standards now listed.