In this article, you will learn how to view class averages and assignment grades on the PupilPath website.
Where to Start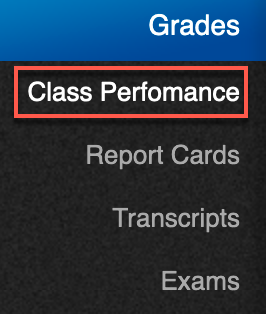 There are two ways to view the average for classes. When you first log into PupilPath you will see a list of classes on the home page. You can also click Grades, then click Class Performance.

To view more grade performance details click a class on the chart.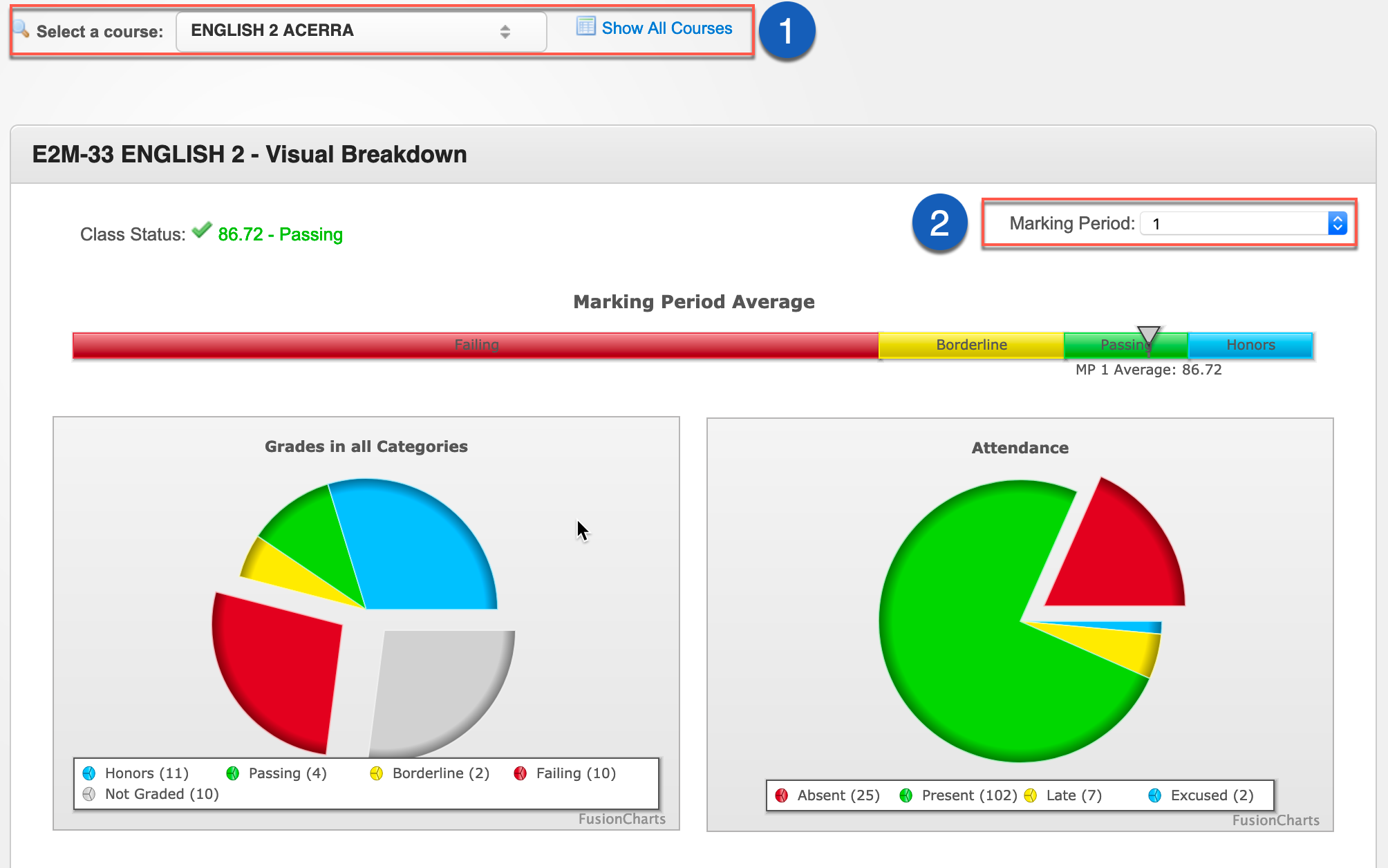 To select a course click the drop down at the top of the chart.
To change the marking period click the marking period drop down.

Scroll to the bottom of the page to view the grade calculation breakdown.