Messenger allows staff and administrators to set up a chat with all guardians of a student, an individual guardian or school staff. Users can send single messages or bulk messages on grades and attendance. Parents do not have to register to receive messages. Cell contacts are pulled from the RCON and must have an authorization code of 01 or 02.
Where to Start

Having access to Messenger will allow you to see a speech bubble icon on every page in Classroom. When selected, the Classroom sidebar menu will be replaced by the Messenger menu. Click on the bubble again to return to the Classroom menu.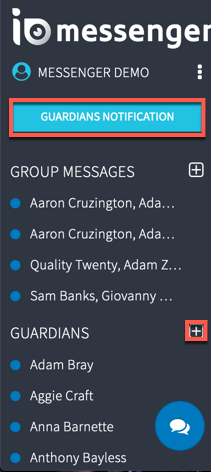 Select the Guardians Notification option or click the plus sign next to Guardians.

Click the arrow within the box to make the list of students appear. You also have the option of searching for guardians by typing the students name in the space provided.

Once a the student has been selected click Go.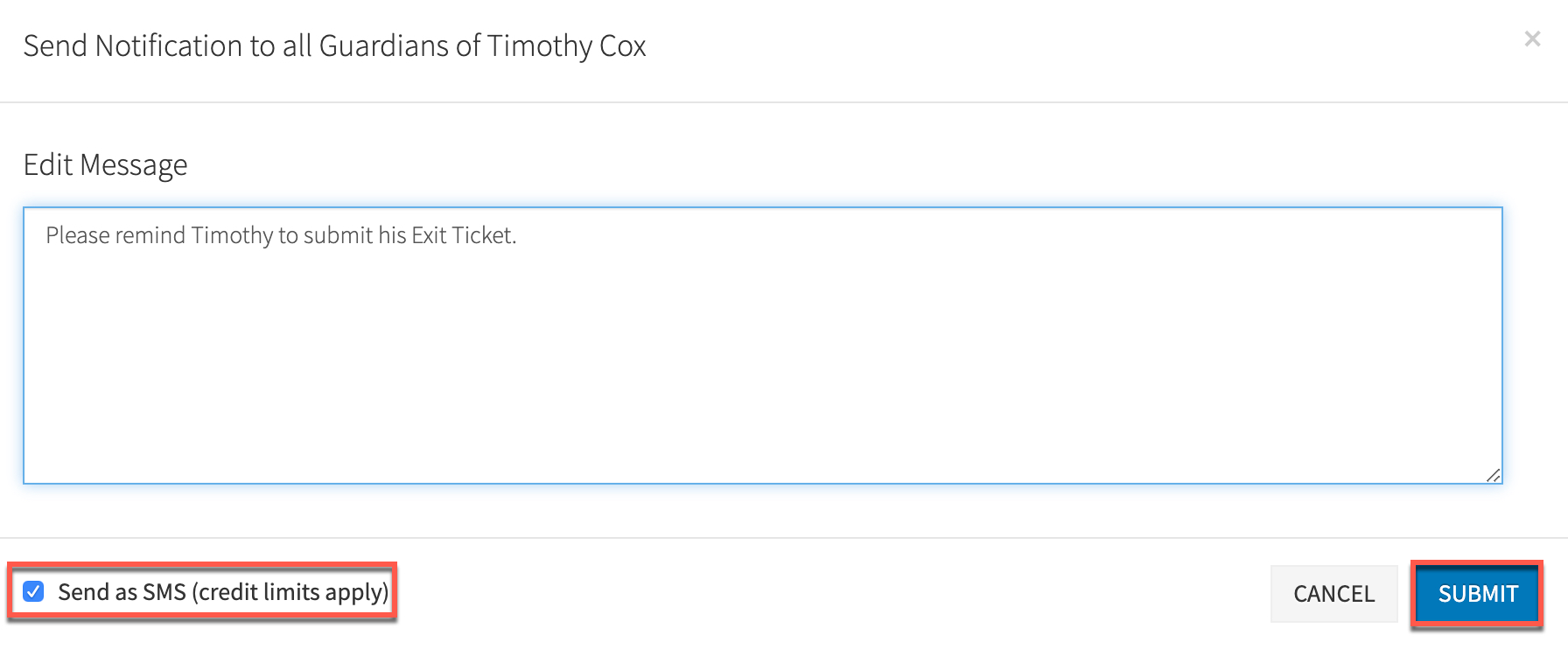 Enter the message to the parent in the space provided. If the parent is not registered for PupilPath, selecting Send as SMS (credit limits apply) will send the parent a text message. To send the message click Send.

Once the message has been sent a notification will pop up on the top right of the page.