STARS Client can now be accessed remotely from the newly created workspace by the DOE.
Where to Start
Open Internet Explorer (8.0 or above)
Go to: https://workspace.nycboe.net
Sign in with your DOE email address (you do not need to enter @schools.nyc.gov)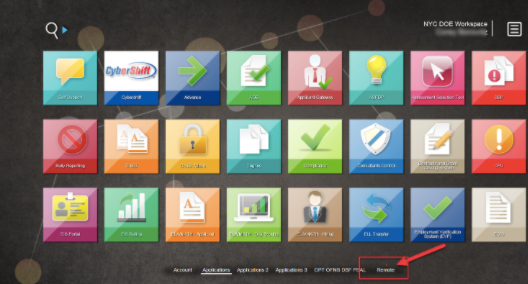 You will see a list of icons. Click the Remote option at bottom right.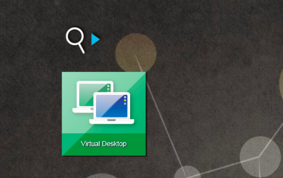 On the next screen, click the Virtual Desktop icon.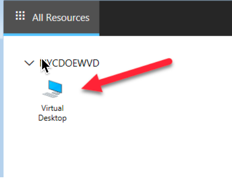 Click on the next icon.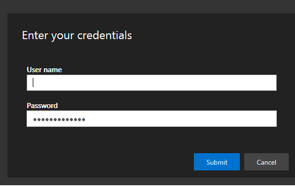 The system will ask you to enter your DOE email credentials again (without the @schools.nyc.gov)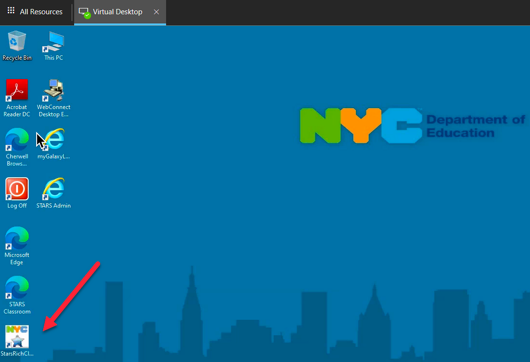 You will now see the Virtual Desktop. Click on the Stars Rich Client to access the Client.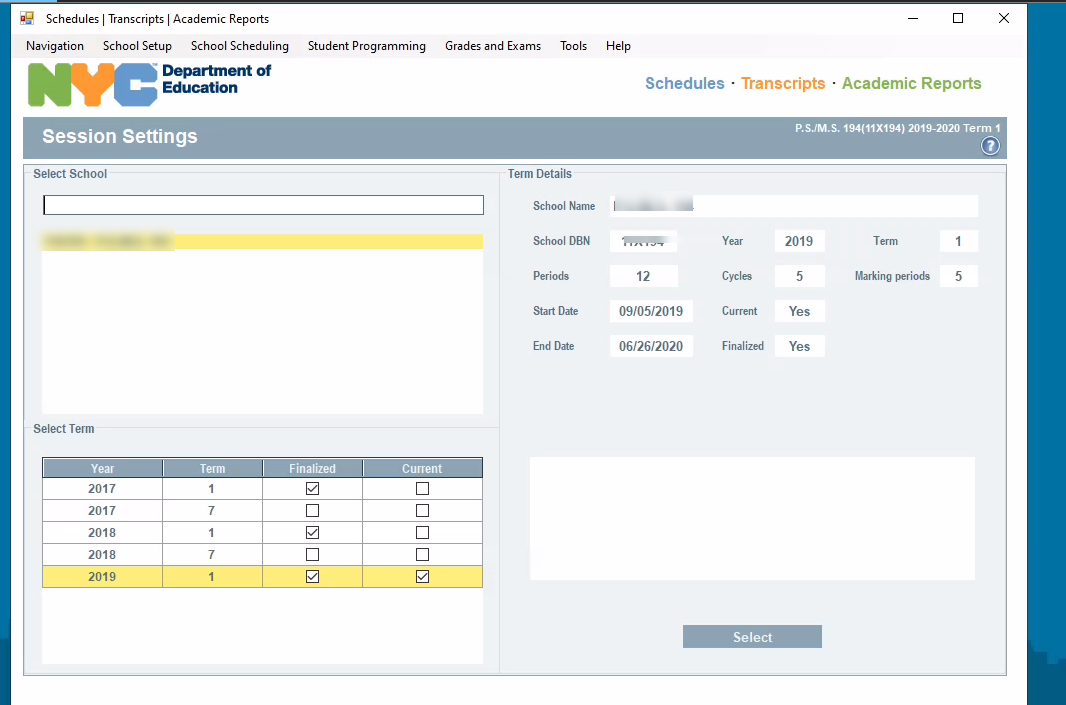 Pick the correct school year and term and click "Select". Next, click "Grades and Exams".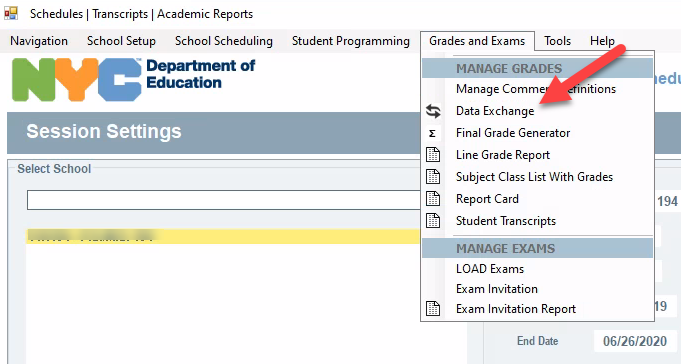 Next, select "Data Exchange" from the menu.
This will bring you to the Data Exchange menu where you will have the choice to Download/Upload the EGG file to Stars. These files can then be uploaded/downloaded to PADS using the Remote Data Extractor.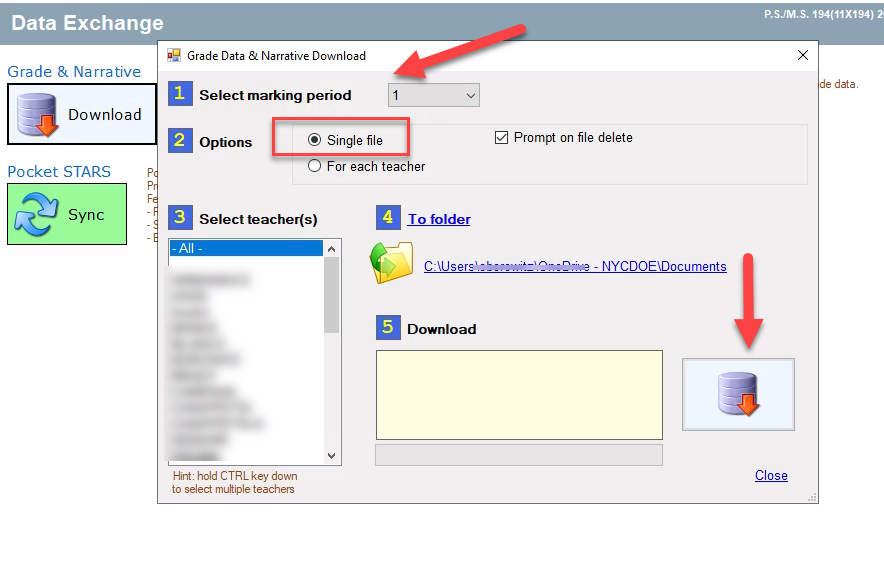 To learn how to run the regular Data Extractor, please view this article How to Run the Data Extractor for the Current Term.