Users with permission are able to edit contact information that has been extracted from the ATS RCON. Edits to contact information made in Classroom will do not link back to ATS. Administrators can download an audit file to view all changes made in the entire school. The file can be used to update ATS manually.
To edit contact information, users must have the permission enabled in their user permissions. You can find instructions detailing how to edit user accounts here User Accounts.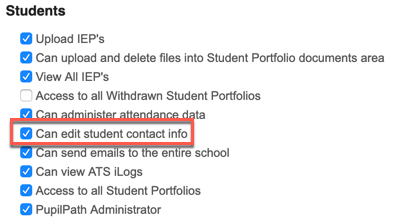 To edit a student's contact information, search for the at the top of the site or from the Student List. Once you select a student click Contact Info.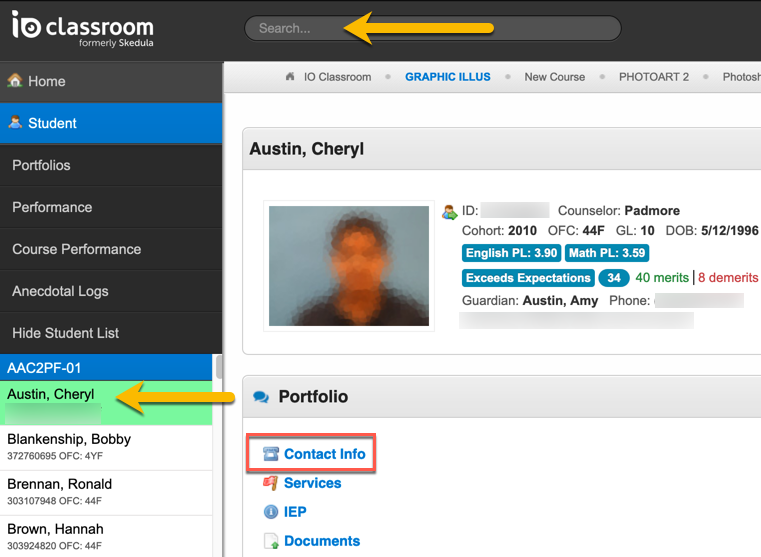 Existing contact information for the student will be displayed. To edit the information click the Edit button. Each contact linked to the student will have an edit button.

In the edit popup you can make changes to the contacts information. Click Save to confirm the edits.