By default, Classroom accepts all numerical grades such as 0, 100, 01. The Valid Grades feature allows users to input non-numerical marks into the gradebook. These marks are then converted in the gradebook.
Where to Start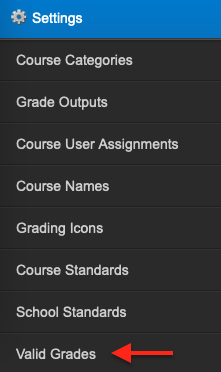 Go to the Settings tab and choose the Valid Grades option.
Setup Special Marks

Choose the course that should have a Grading Template from the Select a Course dropdown menu.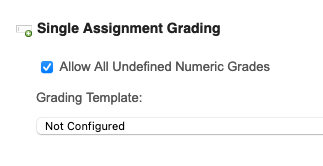 Scroll down to the Single Assignment Grading portion of the page. By default, all Undefined Numerical Marks are accepted into the Gradebook with the check box selected. Unchecking this option will ONLY allow the marks defined in the Grading template to be saved.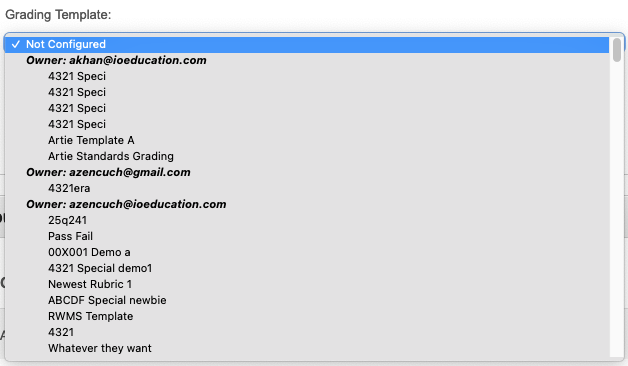 Select a grading template from the drop-down menu provided. Any template listed with "Special" after it indicates that the marks of Absent, Excused, Missing, Incomplete are included.

All templates can be customized using the Edit Template button. If none of the options available in the drop-down fit your needs, you can create your own using the Create New Template button.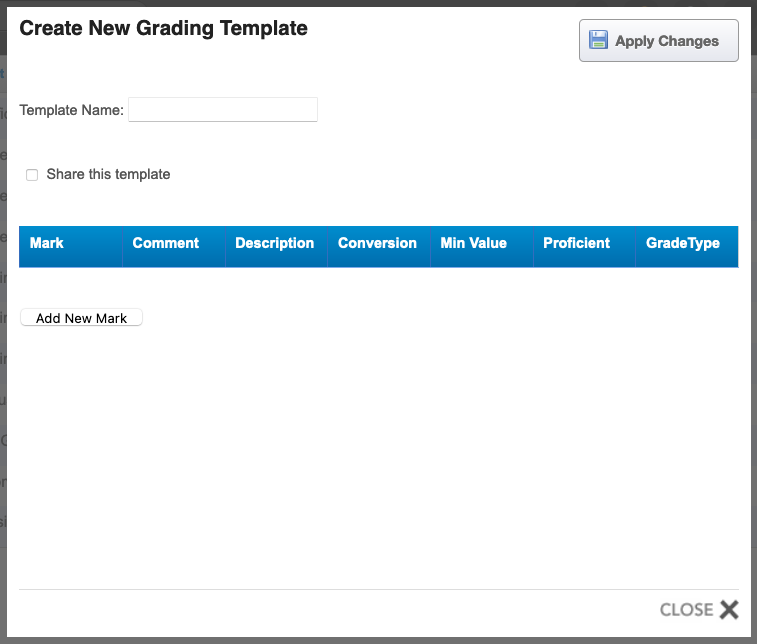 Give your template a name and then fill out the categories below. Also, note that you can share your template using the Share this template checkbox.
Here's a description of each grading template category:
Mark defines the grades accepted in the Gradebook. These Marks can be any keystroke from a keyboard.
Comments appear next to a student's Mark in PupilPath. Comments are automatically entered when using a mark from a Grading Template.
Description can be used for reference purposes. Descriptions are kept within the template and are not displayed in PupilPath.
Conversion values convert the marks into a percentage for average calculation. Conversion value can also be left blank to exclude a mark from being averaged.
Minimum Value would be used for the Standards Based Grading feature. Set the range of scores (Conversion - Min Value) to convert back to the Mark on the template. Also, to assign Marks to Standards.
Proficient marks should be listed as yes or no.
Grade Type indicates if the Mark is either a "Grade" with as a score value or a "Special" value such as Absent or Excused. Marks listed with "Grade" are for the final average output. "Special" marks are restricted to the Gradebook.
Click the Apply Changes button to save once you're finished.

Use the Save To button to apply your template to a gradebook.