In this lesson, you will review how to send messages to parents and guardians using the Classroom Message Center.
Where to Start
There are two methods for users to access emails in Classroom. One option is the left navigation in the Account tab.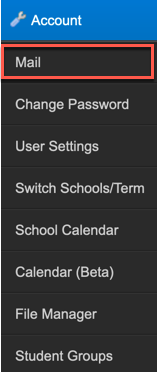 The other is the envelope icon on the top page header.
There are two options to send emails. Compose and Mass Messages.
Compose: Used to send emails to specific users, groups or courses.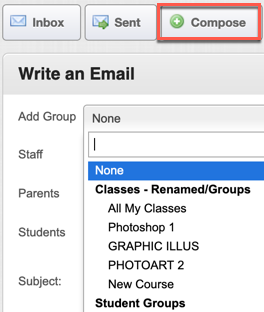 Mass Message: Used to send emails to the entire school, all students, all parents or all staff.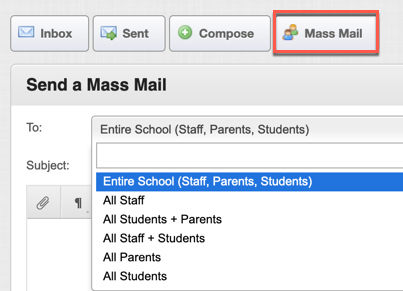 Note: You need specific user permissions in order to use the Mass Message function. If you need to have these permission, please contact your school's Classroom Administrator.
Regardless of which function you use, you will only be able to message parents and students that are currently registered for PupilPath.
When composing an email to individuals or groups, You can also enter the parents/guardians as recipients by selecting a group and then clicking Add Parents.
If you want to send a message to only the parents/guardians and not their students, keep the students listed in the students textbox and uncheck the "Send to Students" tick box. This option is also available if you do not know the guardian's name.
Note: In order to add parents, the students must also be registered for PupilPath. The option adds the parents of registered students. To send send a message to a parent a non-registered student, search for their name in the parents field.