In this lesson, you will review how to use grading icons in Classroom.
Where to Start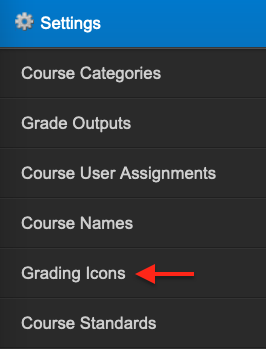 Grading Icons can be found in Classroom under Settings >Grading Icons.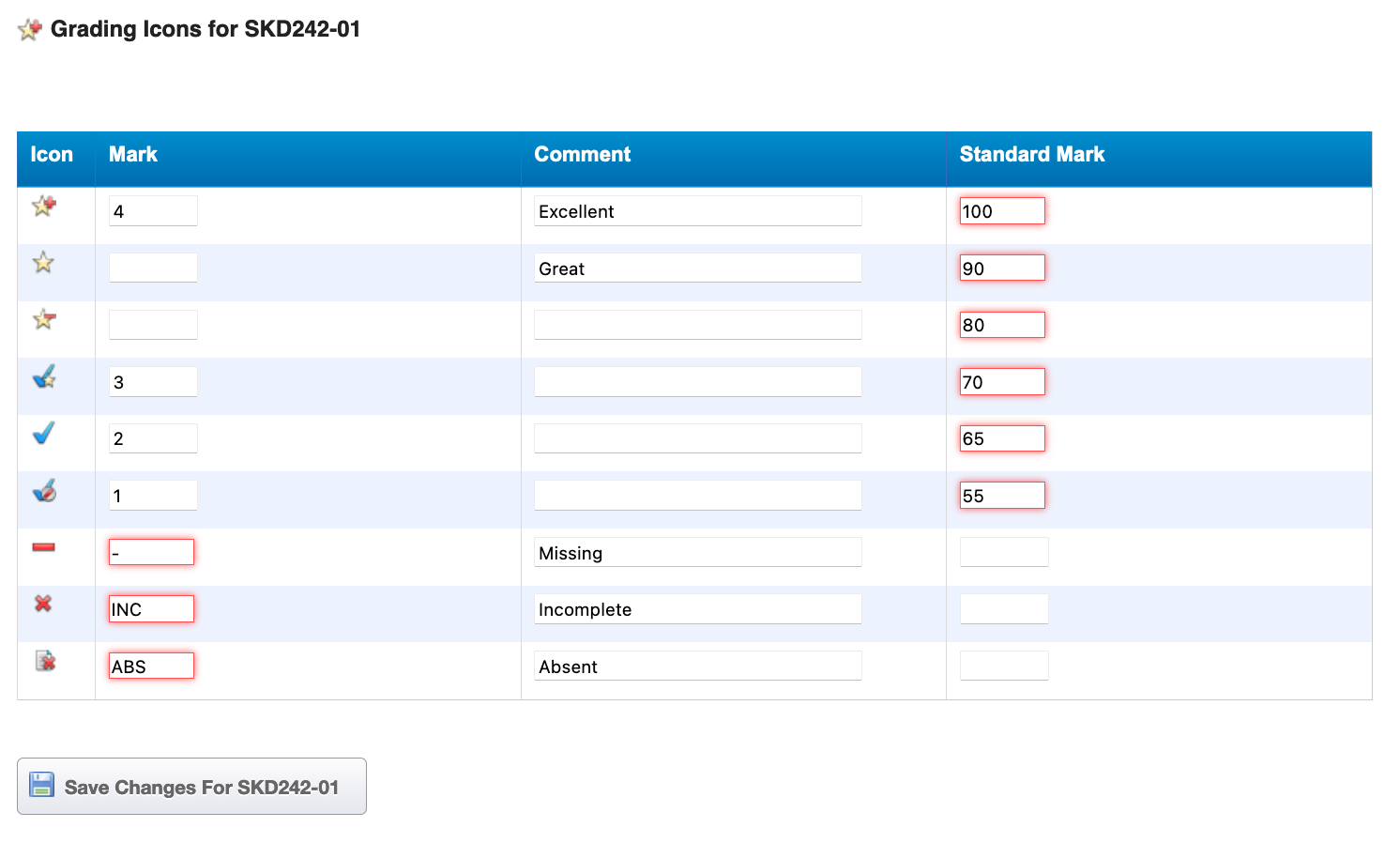 Grading Icons are a set of nine icons that are used when grading assignments. You can use this feature in the Grade Assignment page, the Show Assignments page, and the Take Attendance page. Grading Icons allow you to enter a grade, comment, and enter standards with one click.
Note: If you are using special marks (ie. INC, ABS and - ) you must set up valid grades first.
The Mark can be changed to reflect the grade you want the mark to represent. The Comment can be used to give a brief description on the Mark and Icon. If you are using Standard Based Grades you can use the Standard Mark column. The cells highlighted in red in the image above are considered invalid grades because they have not been defined in Valid Grades.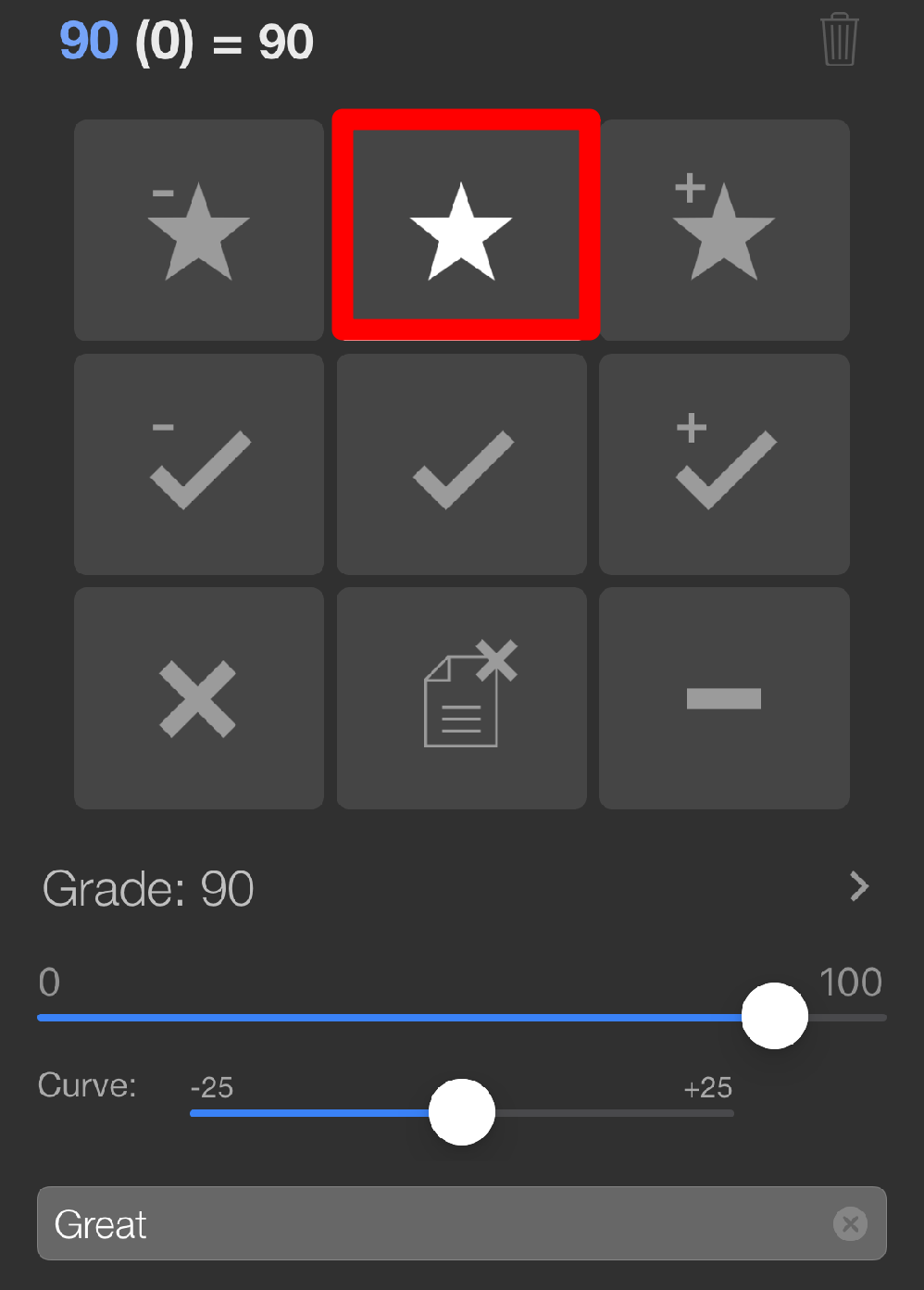 This feature is also available through the Classroom mobile app. When you click on the grading icon, you will see the grade number or mark reflected in a few different areas on your screen.