Before You Get Started
The Downloads feature allows a user to download various reports located in Classroom. Reports downloaded will be in CSV format.
Where to Start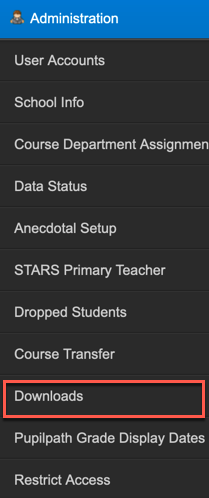 There are a number of reports that can be downloaded in the areas of Biographical Info, Grades, Attendance and Usage.
To download a report, select your parameters then click Download.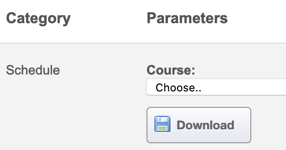 Clicking the magnifying glass located next to the title of the report will provide you with the description of the file.