In this lesson, you will review how to make bulk changes to assignments in Classroom. We will also explain the new grouped assignment functions.
Where to Start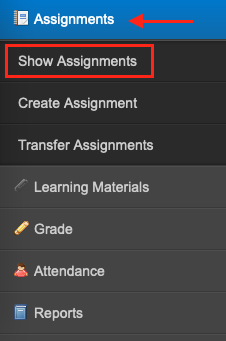 Click Assignments, then Show Assignments.
Select Assignments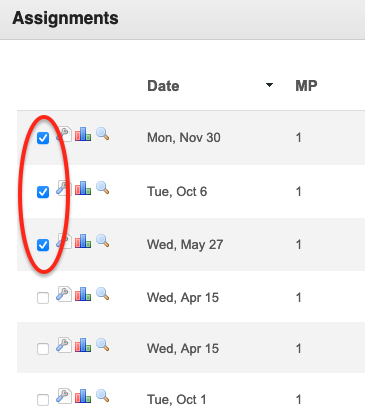 On the list of assignments, use the checkboxes to select the assignments you wish to make bulk changes to.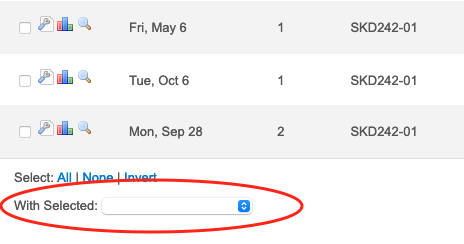 Scroll to the bottom of the page and select one of the four option from the With Selected selection box.
With Selected Options