The DOE 2FA process provides multiple methods to receive the authentication code – Email, Phone Call, Text Message, etc. If you have already selected a method and need to change it, follow the steps below. Please note that for the Data Extractor to work properly, you must select the "Email" option only to receive the code.
Where to Start
Go to https://idpcloud.nycenet.edu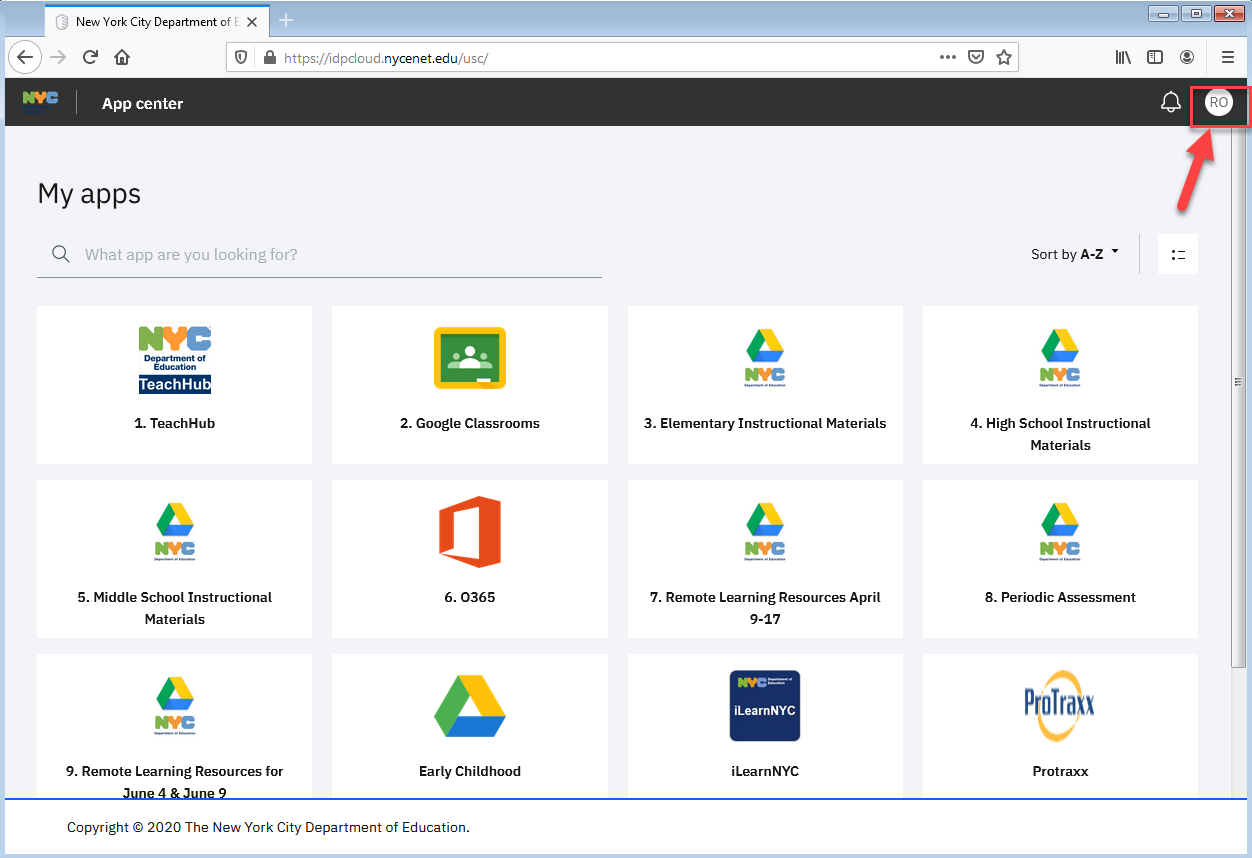 Log in using DOE credentials and navigate to "Applications". Click the circle (with your initials) in top right corner of the page.

Next, click "Profile & Settings".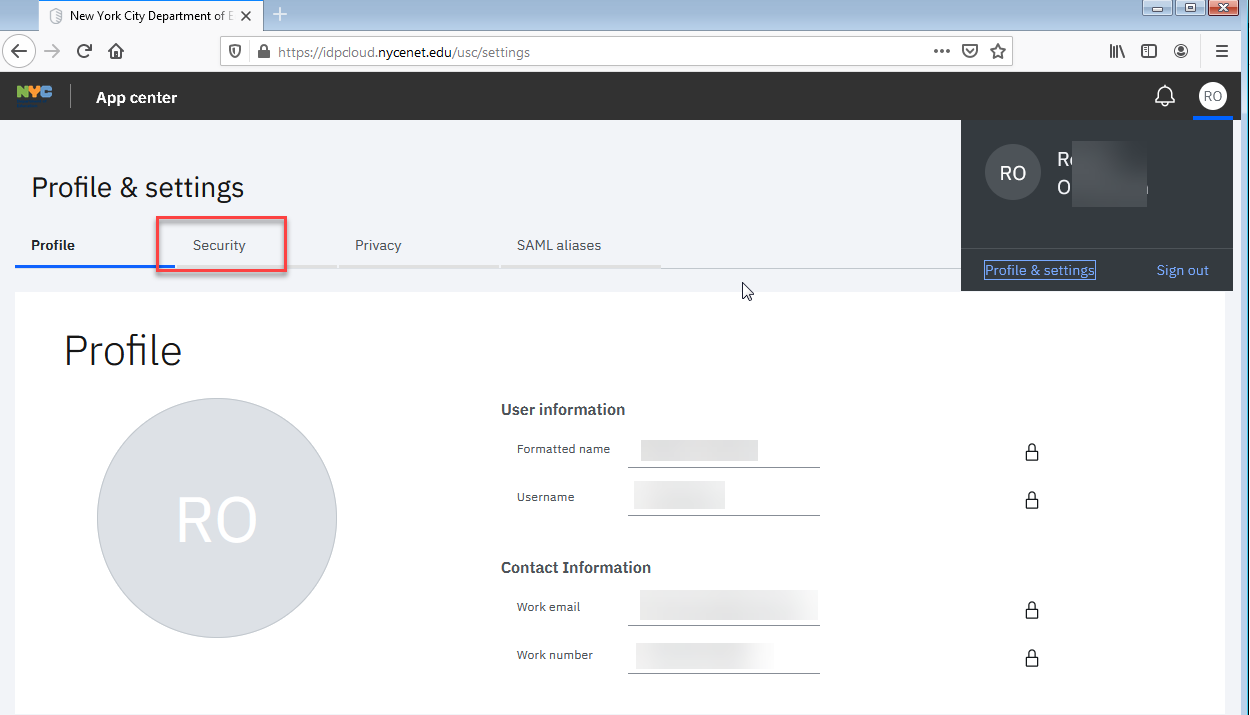 On the screen above, click "Security".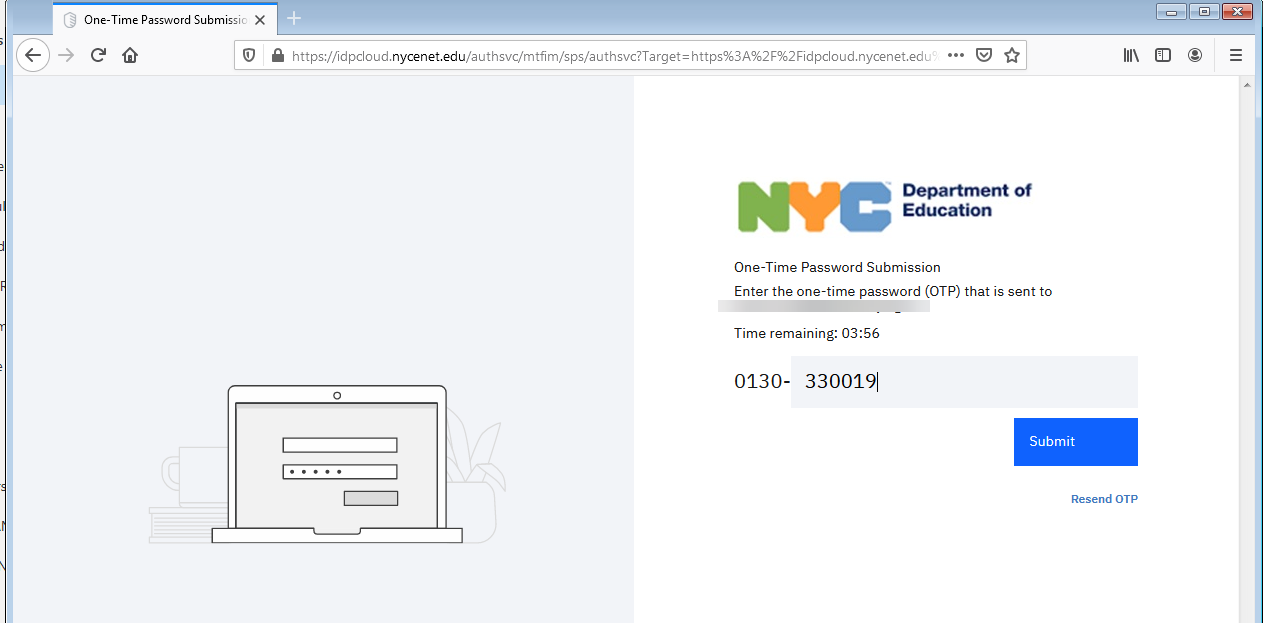 The system will prompt you to retrieve a code from your DOE email account. Retrieve the code and paste it here.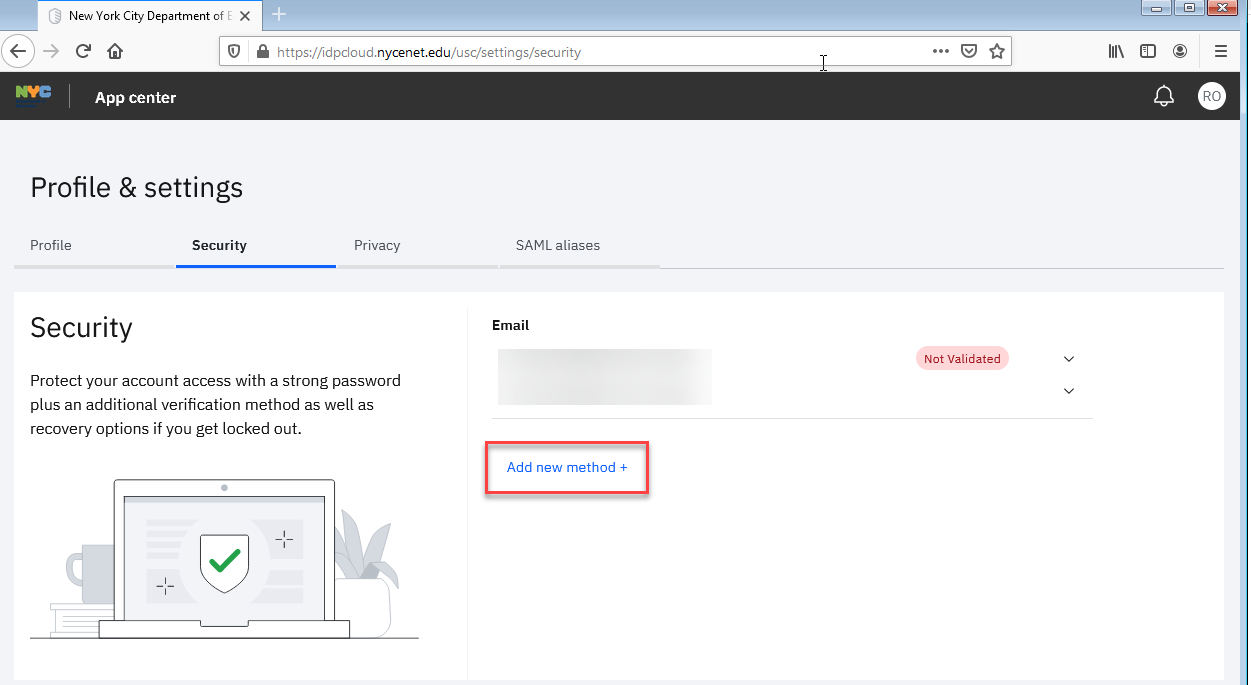 Once the code is pasted, on the next screen select "Add New Method".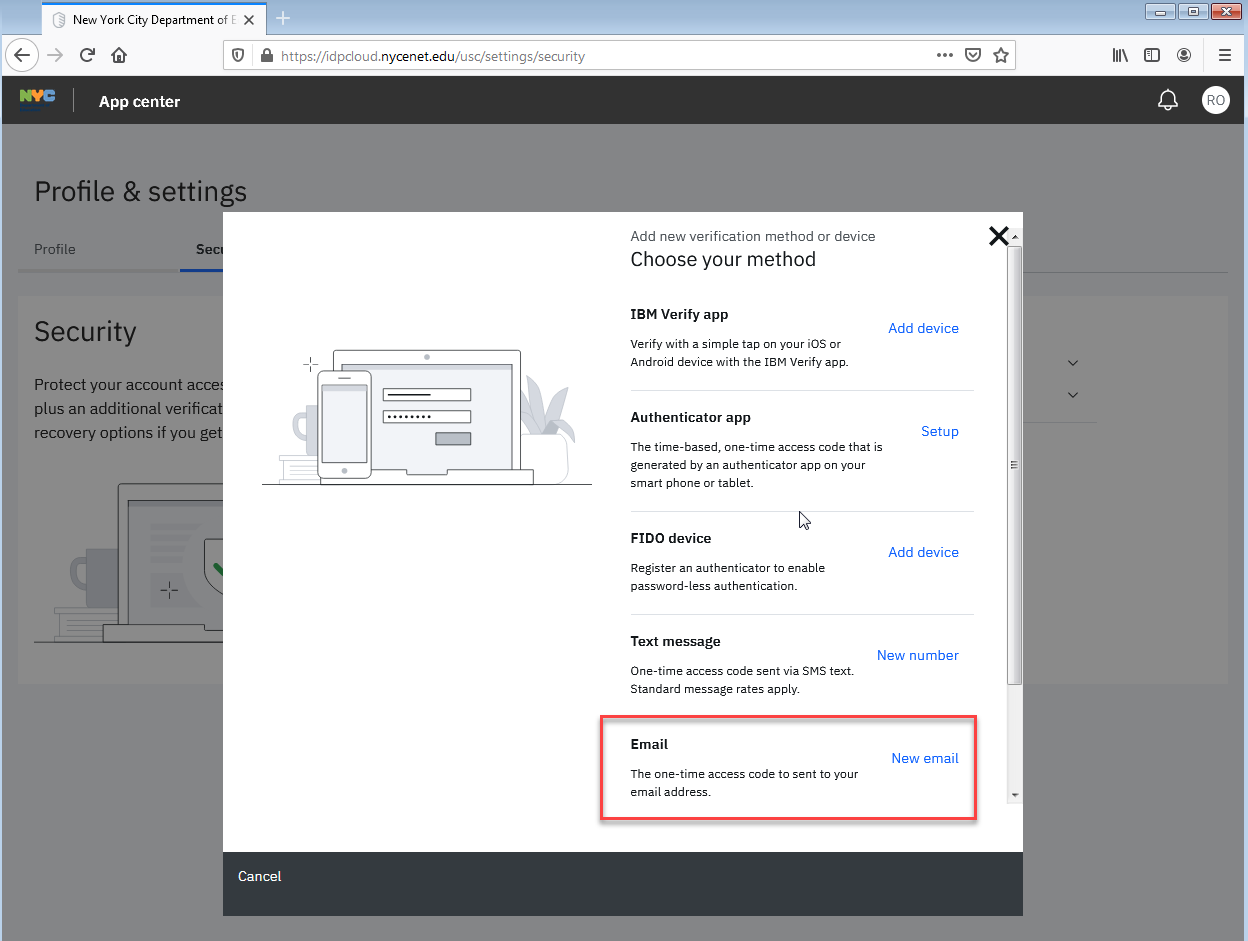 You will see a list of available methods. Select the "Email" option only and proceed.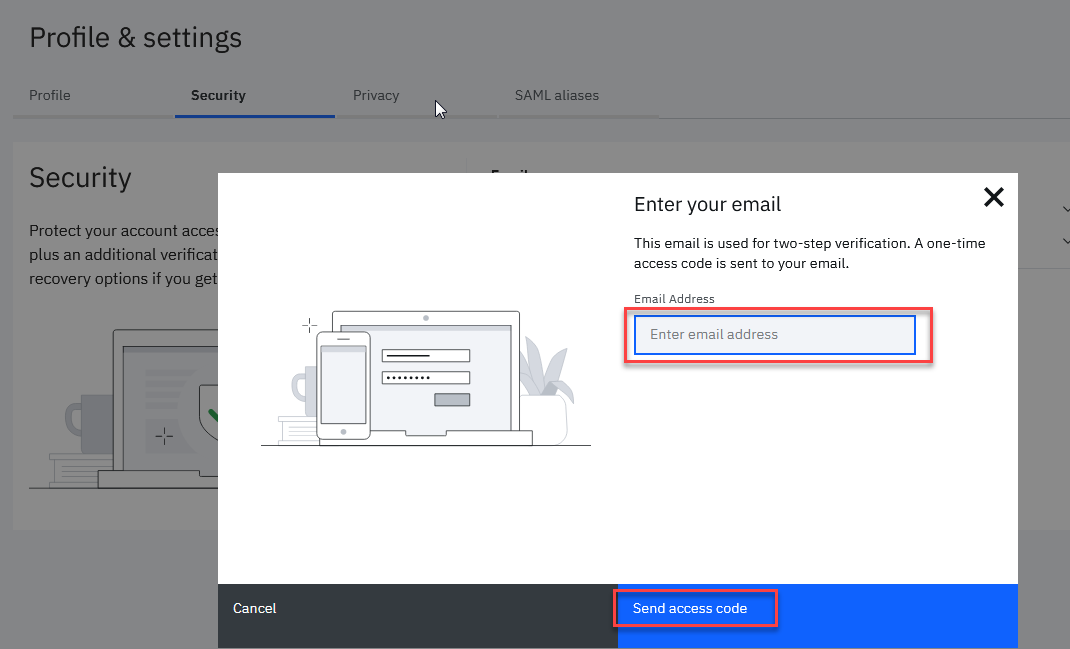 Enter your email address and you will get a confirmation that your method has been selected.