Users that have permission to send Mass Emails and send bulk emails to students, staff and parents using the Mail feature.
Where to Start

Log into Skedula and click on the mailbox icon on the top-right of the page.

Select option Compose.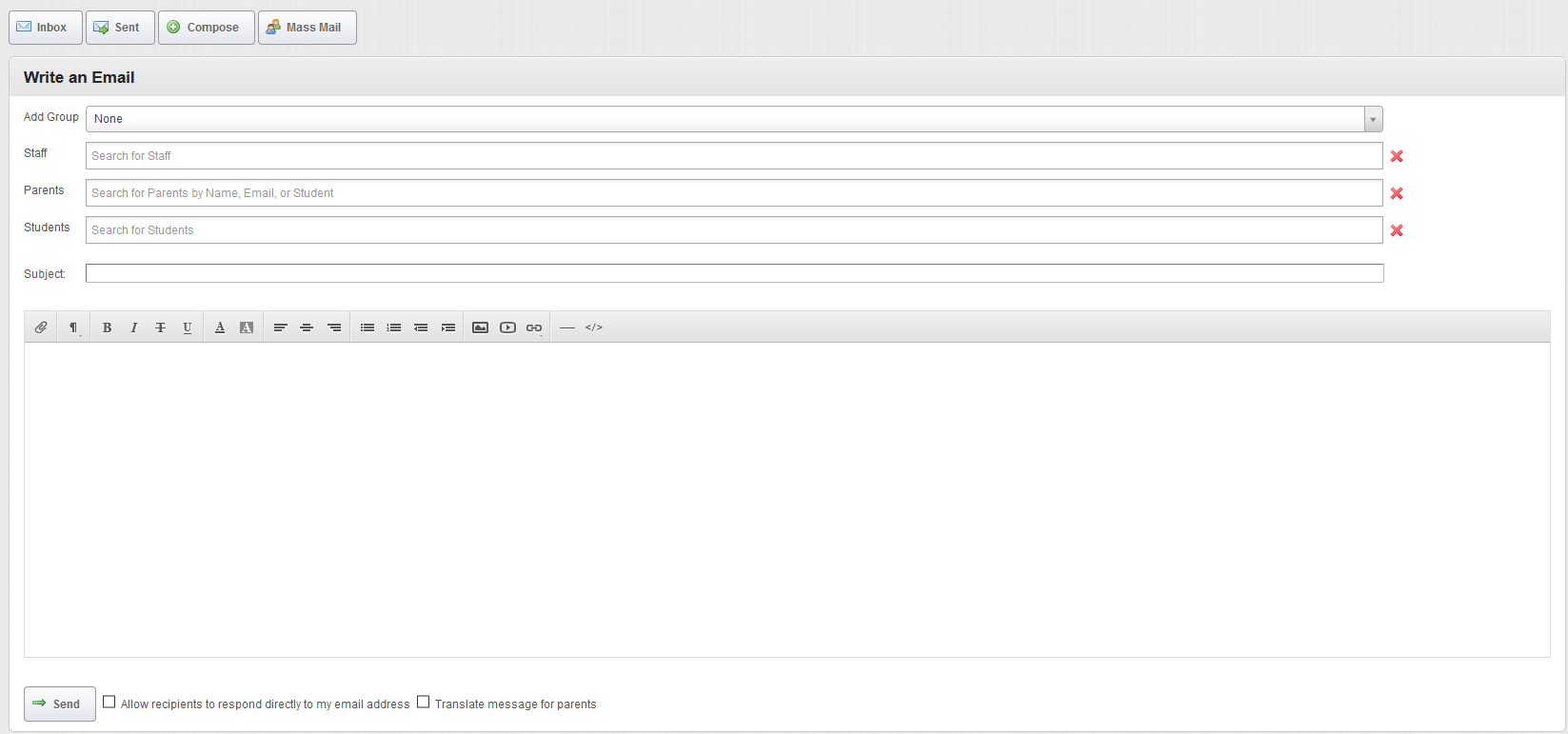 Once the Compose option is selected, the Mass Mail function will be available. Selecting Mass Mail allows you to send an email to multiple recipients.

Select from the different recipient options the Mass Mail function provides.