This section will allow teachers and admins to download reports pertaining to student's academic performances, from marking period grades to setting up meetings with parents.
Where to Start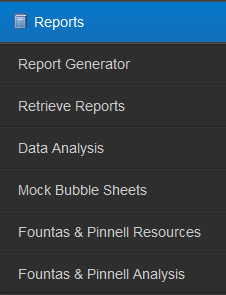 Go to Reports then click Report Generator.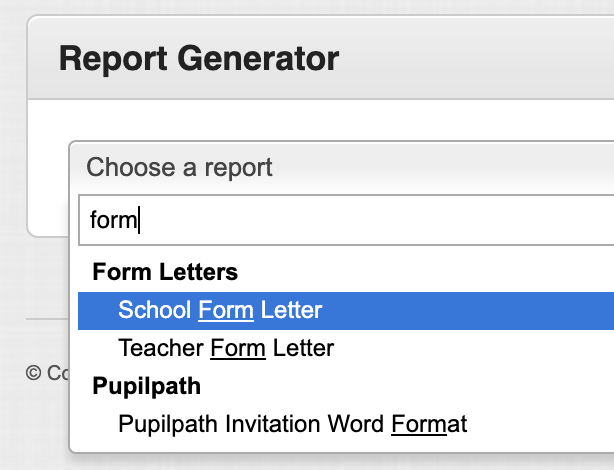 Within the dropdown titled Choose a Report, select School Form Letter or Teacher Form Letter.
There are number of options that are only available within the Teacher Form Letter section due to the data being pulled from the courses.

Once selected, the Form Letter option will allow you to create your own letter within the body section or, choose an existing template that meets your criteria. When you are done crediting a template click Save Template so it can be used at a later date.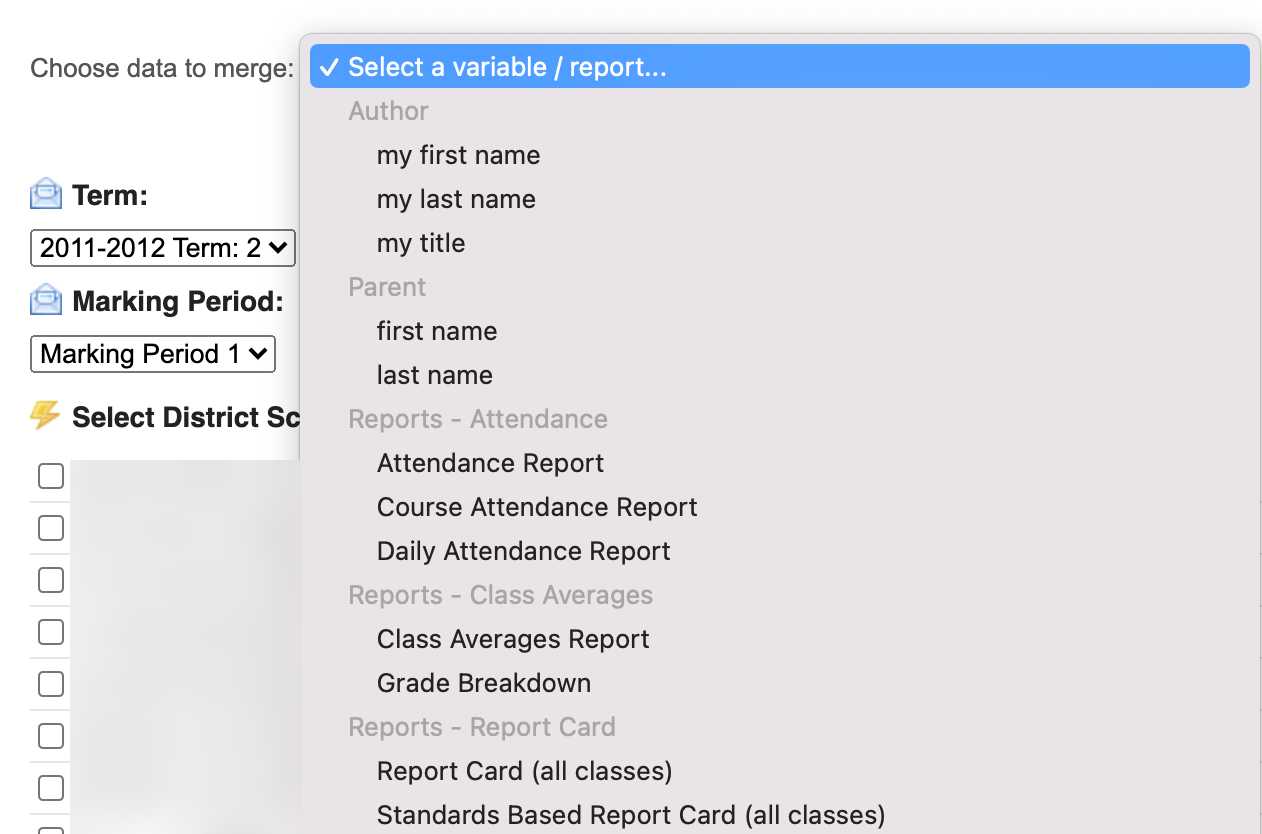 When creating your letter template you can select different data points to merge. Grades and attendance will be pulled based on the marking period selected.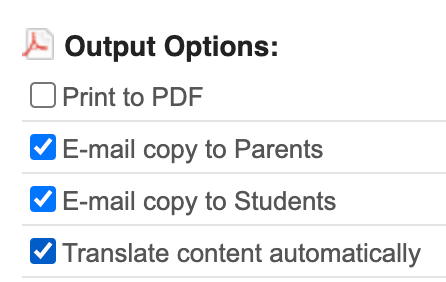 Before executing the report select the Output Option at the top. You can email the report to student and parents and translate into the students home language. You can also print the form letter by checking off Print PDF.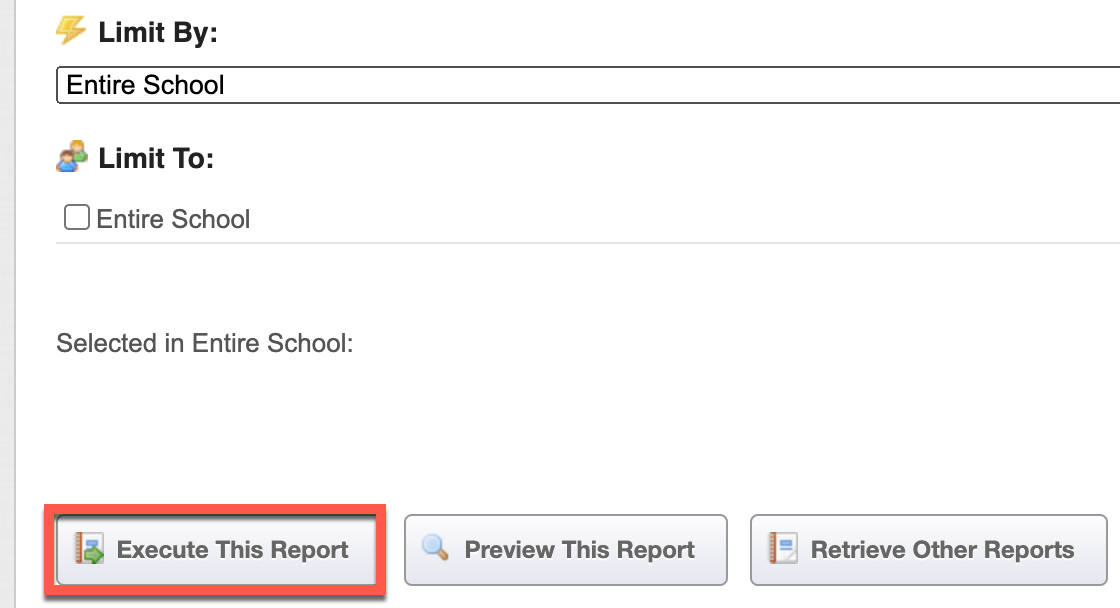 To send the report select student in the Limit By drop down. To send the email click Execute Report.