Administrators have the ability to download course and student backup files. When students are discharged or courses are removed from the school, the assignment and attendance data can be downloaded in CSV format. This is useful for program changes and killed courses.
Where to Start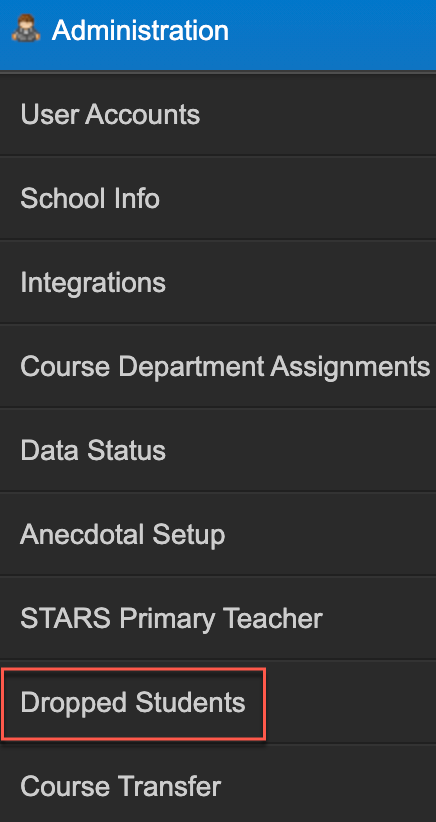 To access the data downloads click Administration, then click Dropped Students.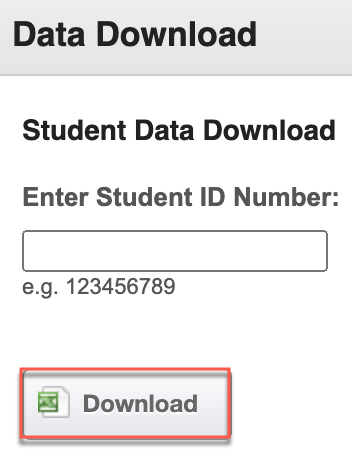 To download student files enter the students ID number, then click Download.

The student download has all graded assignments across all of the student's classes. Some details include the assignment creator and last edit date.

To download a course data file, click Course Data at the top right.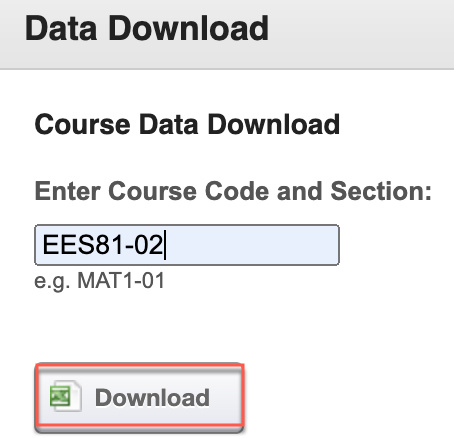 To download a file enter the course code in section in the format above, then click Download.

The first section of the course file list all recorded attendance for current and dropped student. Students no longer rostered to the course will not have an ID number. Instead you will see the word Dropped Student.

The second section contains all graded assignments.