In this lesson you will learn how to send translated messages via Messenger
Where to Start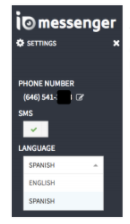 The parent settings area allows parents to receive and send the message in either English or their written language listed in the RCON.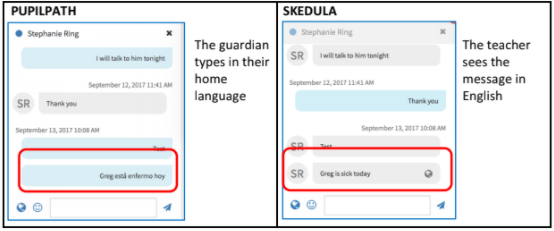 The picture above shows the parent sending the message in Spanish and the teacher receiving it in English.
The guardian types in their home language. The teacher sees the message in Spanish.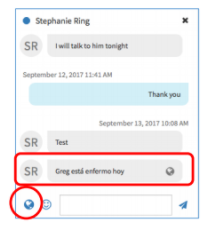 Since SMS messages can contain typographical errors, shorthand and abbreviations, we understand the messages may have issues in translation to English. Accordingly, teachers and guardians can click the Globe to see the message in its original language.