Messenger is an easy way to communicate with parents and teachers. Messenger allows you to set up chat with all guardians of a student, an individual chat with a single guardian or message guardians in bulk based on grade or attendance criteria.
Where to Start
Understanding How Guardians receive Messages
Parents do not have to register for PupilPath to receive messages. In order for a parent to be "Enabled" for Messenger, three requirements must be met:
There must be a cell number in the DOE ATS "RCON" file
The parent/guardian must have an authorization type "01" or "02" (disciplinary contacts)
There must be an entry for the parent's preferred language for written communication
Below are examples of an "Enabled" and "Disabled" guardian.

This data comes to Classroom/Messenger from the DOE systems when the Data Extractor is run. However, it can be modified by an authorized user in Classroom.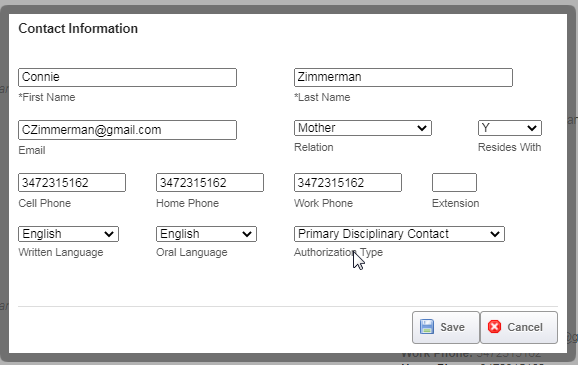 Messenger will use the cell phone number listed above for communication.
Once a parent downloads the Messenger app they no longer receive SMS messages and instead receive the messages in the app. There is no SMS opt in, there is only opt out. These messages do not go to PupilPath until the parent has logged into PupilPath and verified their phone number in Settings, then these messages are sent via SMS and to the website. SMS can also be disabled by the parent. Parents can also change their phone number as needed through the settings area on PupilPath. The PupilPath Messenger menu is shown below.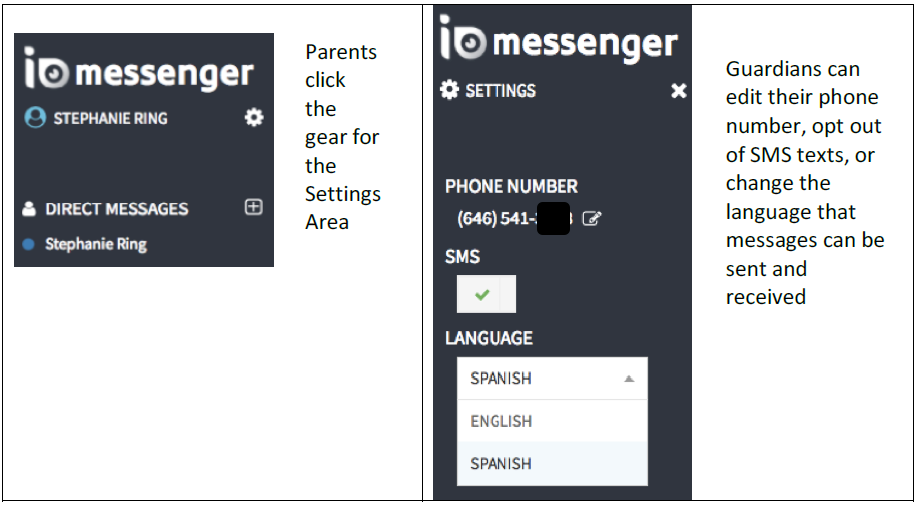 To message a guardian directly, s/he must sign in to PupilPath, and verify the account, then they appear in the Direct message list, otherwise they will only receive SMS messages.
Messenger assigns an anonymous SMS phone number to every teacher, which the guardian will see and can reply to. When the parent replies to the number, it appears in the Classroom chat window and a two-way conversation can be initiated between parent and student.