Administrators have the ability to post messages and links to the Dashboard of Classroom and PupilPath.
Where to Start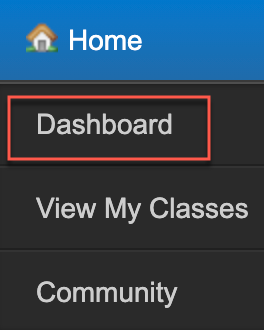 To access the Dashboard click Home then click Dashboard.

To access the page announcement settings click the Page Announcement icon.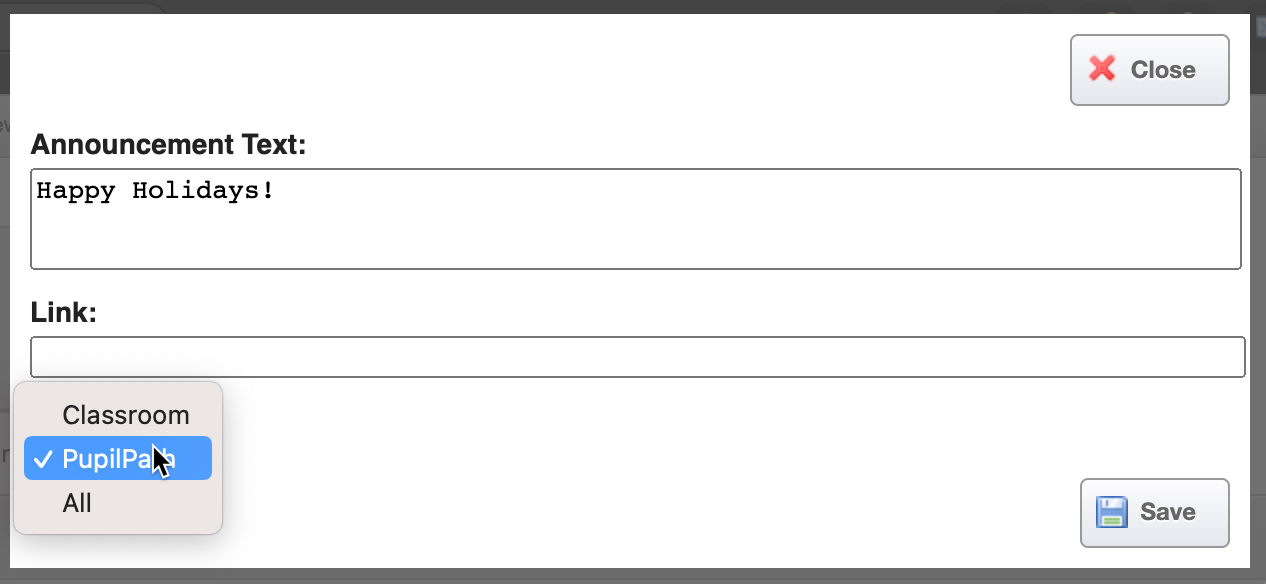 Enter a message and/or share a link. Click the Display On drop down to select which site to display the message.

The message will be displayed at the op of the site.