You need to setup Valid Standard Grades before you can utilize this report. Click
HERE
for instructions on setting up valid standard templates for courses.
The Standards Based Progress report is for schools that have setup
Standards Based grading templates and are grading standards in assignments.
Where to Start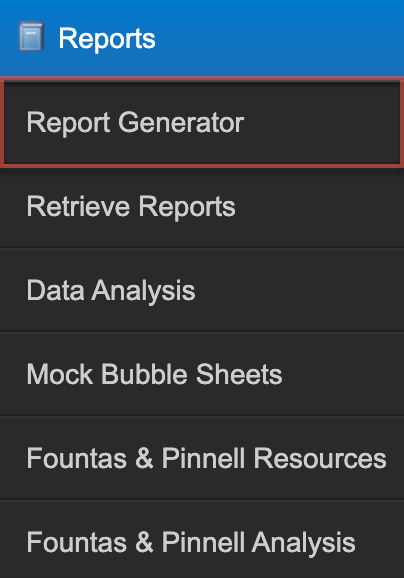 To access reports click Reports, then Report Generator.
Select Standards Based Progress Report from the drop down menu.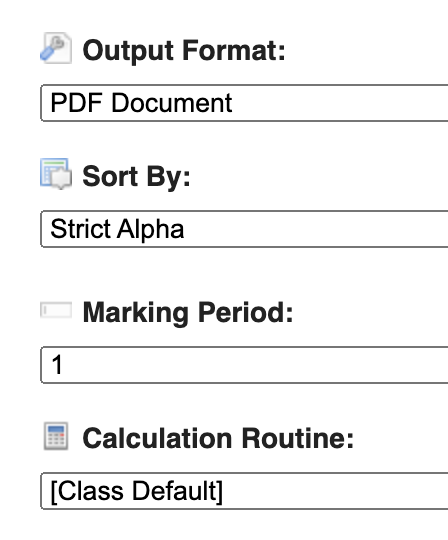 Next Set your sorting and marking period filters to reflect the criteria that you desire. This report is only available in PDF format.
You can also set the calculation routine this controls how the progress report will be calculate grades.
Select the subjects that you would like on the progress report. Change the order to customize how they will be displayed on the progress report.

Next Decide on whether you want the report tp pull attendance from IO Classroom or the RESI report from ATS.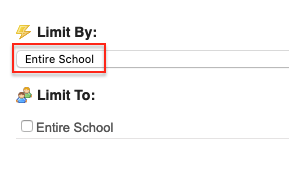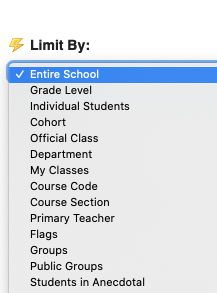 Finally scroll to the bottom of the page and set the Limit By to specific group like Grade Level or Individual Students. Once you've made a select you need to click the check mark to confirm your selection.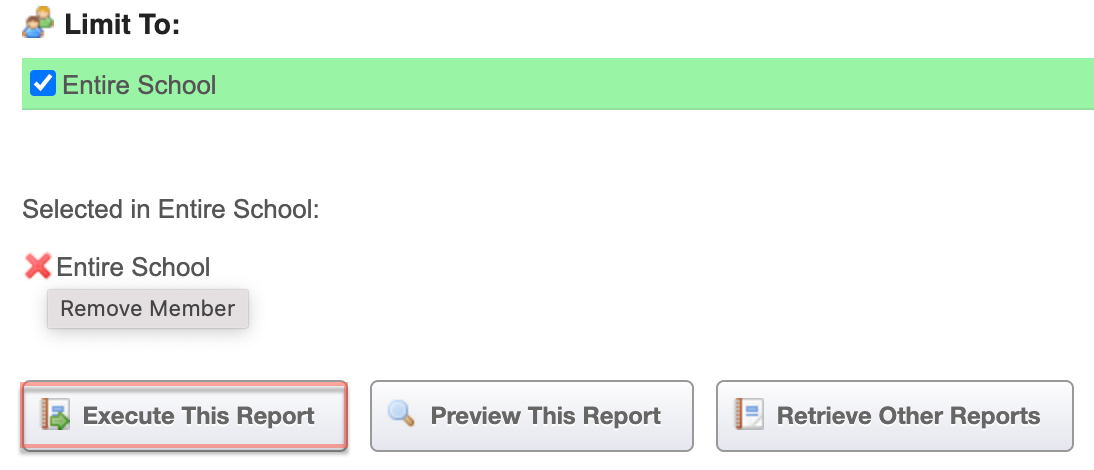 Click Execute This Report to generate the report.
Retrieve Report

You will now be taken to the Retrieve Reports page where your report should be in a pending status.

If you refresh your page the Status should change to Download. Simply click the Download link in order to view and download your report.
Click HERE for setup instructions for Standards Based PADS to create Report Cards.