The Google integration Setup feature allows for teachers to import assignments created in Google Classroom over to IO Classroom. Before teachers can import their assignments you must go through the Google Integration Setup process. Once this is complete teachers will be able to import their assignments from Google Classroom.
Where to Start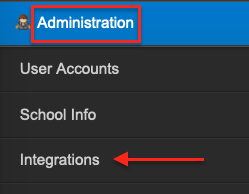 Google setup can be done by clicking Administration, then Integrations.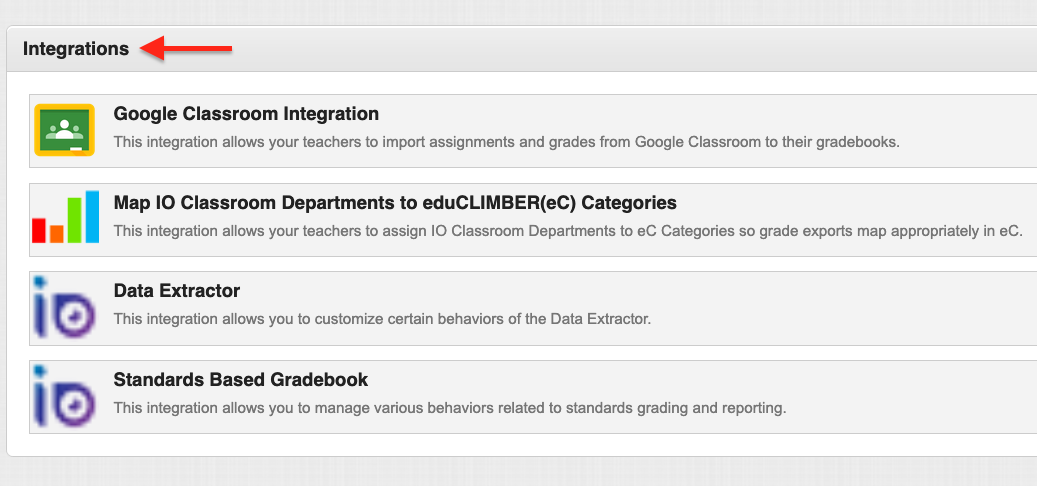 You will now be brought the Integrations page.
The next few step in the process can only be performed by the schools administrator. Please click HERE for a step by step guide on completing Google Integration process.